how to decrypt .wallet file
hi ...my PC got infected by ransomeware ..all file incrypted in .wallet extension ..i
Answer to the question
Hi again, sorry for the email of the example of crooks highlighted as a link, I did not mean that. Indeed, it's better to give a reference the page that originally posted the image of the ransomware's popup reposted in my comment above:  http://privacy-pc.com/how-to/remove-wallet-btcware.html it's the  latest description of the BTCWallet ransomware to be found
Answer to the question
Hi, it's kind of hard to help you, as long as the virus identity is not quite clear.
Some would say...
In April 2017, IT security reported BTCWare as the ransomware that hacks data by encryption adding .wallet to their names. It shows the popup as follows: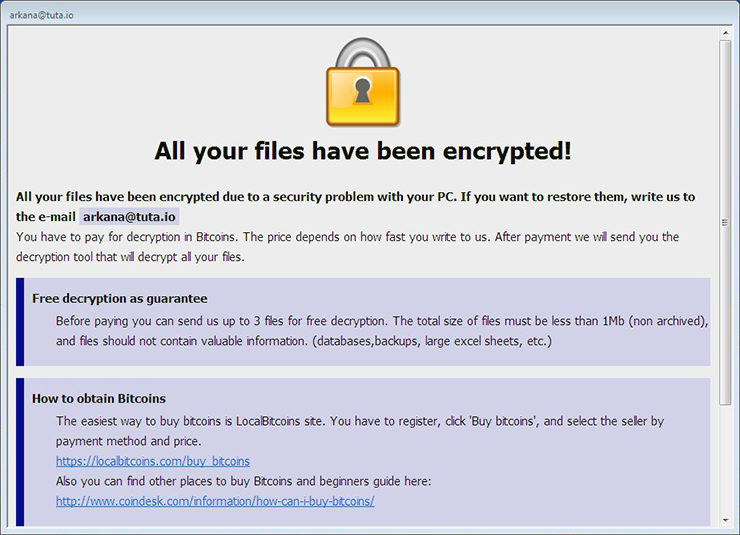 There are other wallet-viruses (Globe Imposter, Drahma etc.) It is good idea that you and other users attacked by ransomware, apart from the final extension like 'wallet' also indicate what goes before it typically a random sequence of digits like m26358711  plus email like contactme@qq.com. This would help the helpers to undestand the viris identity.
Answer to the question
Hi, I have the same problem on Ubuntu 14LTS; only encrypted my .vdi files. Someone could you help us??
Click Here!