We believe that, by now, all of our readers are aware of the fact that BQ and Canonical have worked hard during the past few months on bringing the first-ever Ubuntu tablet device to the light of day.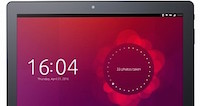 BQ Aquaris M10 Ubuntu Edition is the first tablet to run the mobile version Ubuntu Linux operating system natively, which is called internally Ubuntu Touch, and we told you everything there was to know about it when it was first announced by Canonical, during the MWC (Mobile World Congress) 2016.
But today, April 18, 2016, Canonical is happy to announce that the pre-order period has ended, and anyone can now purchase the BQ Aquaris M10 Ubuntu Edition tablet.

Read more at Softpedia