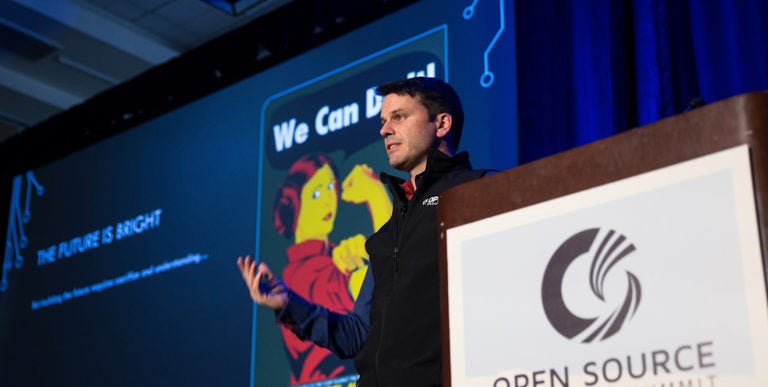 Submit your proposal soon to speak at Open Source Summit and Embedded Linux Conference (ELC) taking place in Prague, Czech Republic, October 23-25, 2017. The deadline for proposals is Saturday, July 8, 2017. Don't miss out on this opportunity to share your expertise and experience at these events.
At the Open Source Summit, you have the chance to learn, collaborate, and share information along with 2,000 peers and community members. We encourage the open collaboration and discussions that are necessary to keep Linux successful. And, if you're interested in making a difference in Linux, open cloud, and open source, submit a speaking proposal soon!
For 12 years, ELC has had the largest collection of sessions dedicated exclusively to embedded Linux and embedded Linux developers. At ELC, you can collaborate with peers on all aspects of embedded Linux from hardware to user space development. Submit your proposal and join the conversation.
We invite you to share your creative ideas, enlightening case studies, best practices, or technical knowledge at these exciting events.
Submit a Speaking Proposal for OS Summit Europe
Submit a proposal for ELC Europe
Linux Foundation events are an excellent way to get to know the community and share your ideas and the work that you are doing. You don't need to be a core kernel maintainer or a chief architect to submit a proposal. In fact, we strongly encourage first-time speakers to submit talks for all of our events.
Our events are working conferences intended for professional networking and collaboration, and we work closely with our attendees, sponsors, and speakers to help keep Linux Foundation events professional, welcoming, and friendly.
Visit the OS Summit CFP page or the ELC Europe CFP page for suggested topics, submission guidelines, and other useful information. Submissions must be received by 11:59pm PST on Saturday, July 8, 2017.