Red Hat is out with a slew of cloud-related announcements at this week's OpenStack Summit event in Austin, Texas, and one of them calls for the company to literally reach beyond the cloud — for the stars. NASA's Jet Propulsion Laboratory (JPL) has built a private cloud based on Red Hat OpenStack Platform aimed to help it reach new frontiers in planetary exploration. That was just one of the major cloud computing updates from Red Hat this week.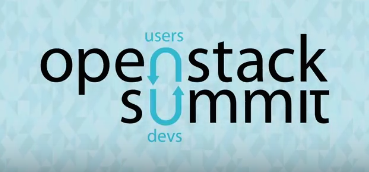 According to JPL's announcement: "Deploying Red Hat OpenStack Platform offers JPL enterprise-scale computing capacity that would enable researchers to tap into their own private cloud and use external cloud resources, such as Amazon Web Services (AWS), when necessary for peak demand."
The company also announced that leading organizations across Europe, including Fastweb, Paddy Power Betfair, and Produban, have deployed Red Hat OpenStack Platform as the backbone of their cloud initiatives. In addition, Cambridge University has selected Red Hat for its OpenStack deployments.
Red Hat is not the only beneficiary of the interest from Europe. There are also going to be a lot of OpenStack-related jobs created, by their customers and others, as deployments increase. Regarding the rapid adoption of OpenStack in Europe, research firm IDC noted in early 2015: "As European enterprises enter the most critical phase in the 3rd Platform era – the innovation phase, they want new, yet cost-effective technologies to bring their ideas to fruition. Their desire to avoid vendor lock-ins, and reduce software licensing fees are steering them to evaluate OpenStack for building their cloud infrastructures."
Telecoms are on Board
Red Hat has remained very focused on bringing OpenStack and NFV (Network Function Virtualization) technology to companies in the telecom arena. Telecoms have had notorious problems with vendor lock-in when deploying infrastructure technology, and tools such as OpenStack can offer more openness and more choice.
At the OpenStack Summit, Red Hat and Verizon announced that Verizon has completed the industry's largest known Network Function Virtualization OpenStack cloud deployment across five of its U.S. data centers. Verizon said it worked with Red Hat to develop an OpenStack pod-based design that leverages open source Cepth storage and went from concept to deployment of more than 50 racks in five production data centers in less than nine months.
"With its open NFV architecture, Verizon is building a next-generation, automated, software-defined network based on open source solutions, including OpenStack, giving them the ability to build a network that changes at the pace of software, not at the pace of hardware," said Darrell Jordan-Smith, Vice President of Worldwide Information and Communications Technology at Red Hat.
The Transformative Cloud
Red Hat is continuing down a transformative path focused on OpenStack and cloud computing that, despite a few hiccups, is succeeding. The company, of course, made its name offering hardened and dependable support for its enterprise-focused Linux platform. In recent quarterly reports, though, Red Hat officials have pointed to cloud initiatives contributing strongly to company growth. Indeed, the company recently crossed the $2 billion annual revenue threshold, and CEO Jim Whitehurst has maintained that the company sees much promise in offering support for enterprises running OpenStack.
There were a few bumps in the road for Red Hat. All the way back in 2013, Gartner Research Director Allessandro Perilli came out with an essay that painted a very gloomy picture of actual OpenStack deployments, including deployments of Red Hat's OpenStack platform. Red Hat's Bryan Che responded by noting that many enterprises were in the consideration stage and would be pursuing OpenStack deployments.
With this week's OpenStack Summit announcements from Red Hat, it is clear that enterprises have moved beyond just consideration and large deployments are underway. In fact, according to survey results from The OpenStack Foundation, 65 percent of OpenStack deployments are now in production, which is 33 percent more than a year ago.

Meanwhile, countless reports from analysts are still calling out the fact that there are not enough skilled OpenStack administrators. The Linux Foundation, The OpenStack Foundation and others are offering training to help rectify that situation. As major deployments spread out, we are going to see many more jobs emerging around the world for administrators armed with strong OpenStack skills.