The openSUSE Project today, May 4, 2016, published details about the latest major open-source components that landed in the main software repositories of the openSUSE Tumbleweed distro recently.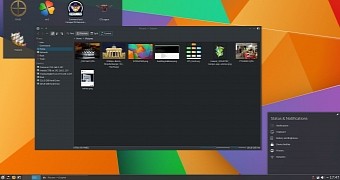 There were many snapshots released for openSUSE Tumbleweed during the past month, which brought in the latest software versions, including, but not limited to, Linux kernel 4.5.2, Mesa 11.2.1 3D Graphics Library, Oracle VirtualBox 5.0.18, Snapper 0.3.2, LibreOffice 5.1.3.1, Wireshark 2.0.3, and perl-Bootloader 0.912.

Additionally, it looks like the gettext-runtime has been updated to version 0.19.7, the brand-new GStreamer 1.8.0 multimedia backend also landed, and updated versions of the libzypp, libvirt, and sssd libraries have been added too. Among other updated packages, we can mention AutoYast2 3.1.125, Kiwi 7.03.67, AppArmor 2.10.1, and cpupower 4.6.
Read more at Softpedia