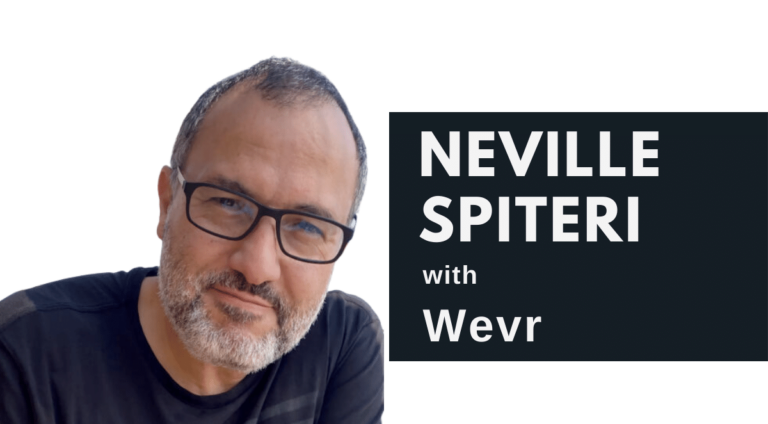 This post originally appeared on the Academy Software Foundation's (ASWF) blog. The ASWF works to increase the quality and quantity of contributions to the content creation industry's open source software base. 
Tell us a bit about yourself – how did you get your start in visual effects and/or animation? What was your major in college?
I started experimenting with the BASIC programming language when I was 12 years old on a ZX81 Sinclair home computer, playing a game called "Lunar Lander" which ran on 1K of RAM, and took about 5 minutes to load from cassette tape.
I have a Bachelor's degree in Cognitive Science and Computer Science.
My first job out of college was a Graphics Engineer at Wavefront Technologies, working on the precursor to Maya 1.0 3D animation system, still used today. Then I took a Digital Artist role at Digital Domain.
What is your current role?
Co-Founder / CEO at Wevr. I'm currently focused on Wevr Virtual Studio – a cloud platform we're developing for interactive creators and teams to more easily build their projects on game engines.
What was the first film or show you ever worked on? What was your role?
First film credit: True Lies, Digital Artist.
What has been your favorite film or show to work on and why?
TheBlu 1.0 digital ocean platform. Why? We recently celebrated TheBlu 10 year anniversary. TheBlu franchise is still alive today. At the core of TheBlu was/is a creator platform enabling 3D interactive artists/developers around the world to co-create the 3D species and habitats in TheBlu. The app itself was a mostly decentralized peer-to-peer simulation that ran on distributed computers with fish swimming across the Internet. The core tenets of TheBlu 1.0 are still core to me and Wevr today, as we participate more and more in the evolving Metaverse.
How did you first learn about open source software?
Linux and Python were my best friends in 2000.
What do you like about open source software? What do you dislike?
Likes: Transparent, voluntary collaboration.
Dislikes: Nothing.
What is your vision for the Open Source community and the Academy Software Foundation?
Drive international awareness of the Foundation and OSS projects.
Where do you hope to see the Foundation in 5 years?
A global leader in best practices for real-time engine-based production through international training and education.
What do you like to do in your free time?
Read books, listen to podcasts, watch documentaries, meditation, swimming, and efoiling!
The post People of Open Source: Neville Spiteri, Wevr appeared first on Linux Foundation.