If you cycle the clock back to 2010, when Rackspace and NASA announced an effort to create a sophisticated cloud computing infrastructure that could compete with proprietary offerings, it would have been hard to forecast how successful the OpenStack platform would become. OpenStack has won over countless companies that are deploying it and backing it, and it has its own foundation. What's more, with some studies showing the majority of private cloud deployments are on OpenStack, OpenStack certification is now an extremely hot commodity in the job market.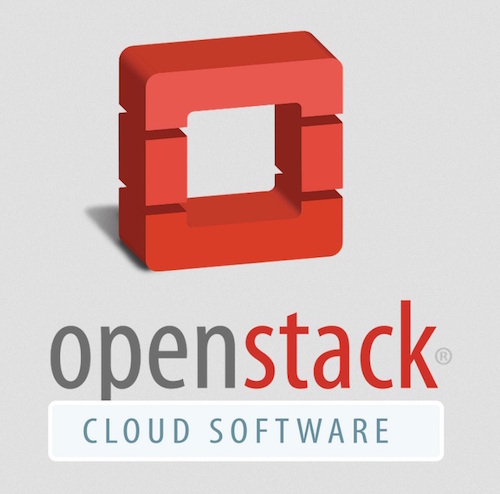 The value of certification is driven by shortages in the number of skilled OpenStack professionals. CEB, a company focused on best practices in technology, recently provided Forbes with the results of a database dive on cloud computing hiring trends. It found that there are still shortages in expertise surrounding many cloud computing platforms, and it also called out a strong job market for professionals who have skills. In fact, $124,300 was the median advertised salary for cloud computing professionals in 2016, according to the database.
Gartner and countless other research groups have also called out the shortage in OpenStack-skilled workers. Additionally, as open cloud platforms are proliferating, there is a growing need for people with skills that complement cloud computing knowledge, such as security and networking skills.
Over the last year, the continuing rise of open cloud platforms and the increasing need for support for open source security projects have created much demand for pros with special expertise in these areas. According to The Linux Foundation's 2016 Open Source Jobs Report, 51 percent of surveyed hiring managers say knowledge of OpenStack and CloudStack has a big impact on open source hiring decisions, followed by security experience (14 percent) and container skills (8 percent).
Are you looking to pick up valuable OpenStack certification? If so, you have several good options, and costs are minimal. Here are top, proven OpenStack certification options to consider.
Look Into Foundation Help
At the recent OpenStack Summit in Austin, TX, The OpenStack Foundation announced the availability of a Certified OpenStack Administrator (COA) exam. Developed in partnership with The Linux Foundation, the exam is performance-based and available anytime, anywhere. It enables professionals to demonstrate their OpenStack skills and helps employers gain confidence that new hires are ready to work.
The Linux Foundation offers an OpenStack Administration Fundamentals course, which serves as preparation for the certification. The course is available bundled with the COA exam, enabling students to learn the skills they need to work as an OpenStack administrator and get the certification to prove it. The most unique feature of the course is that it provides each learner with a live OpenStack lab environment that can be rebooted at any time (to reduce the pain of troubleshooting what went wrong). Customers have access to the course and the lab environment for a full 12 months after purchase.
Like the exam, the course is available anytime, anywhere. It is online and self-paced — definitely worth looking into.
The Red Hat Path to the Cloud
Red Hat continues to be very focused on OpenStack, and has a certification option that is also worth considering. The company has announced a new cloud management certification for Red Hat Enterprise Linux OpenStack Platform as part of the Red Hat OpenStack Cloud Infrastructure Partner Network.
Red Hat has been working closely with cloud and network management solution providers, including iBMC and HP. As members of the Red Hat OpenStack Cloud Infrastructure Partner Network, these companies are supporting Red Hat's platform certification process.
Radhesh Balakrishnan, Red Hat's general manager of virtualization and OpenStack said: "As OpenStack is becoming a core element of the enterprise cloud strategy for many customers, Red Hat Enterprise Linux OpenStack Platform is architected and backed by the broadest partner ecosystem to be the preferred platform. The growth and maturity of the ecosystem reflects the evolution of the product moving from addressing infrastructure-centric alignment to help with early deployments to now be well-managed, to be part of enterprise hybrid cloud implementations."
Mirantis Stays Agnostic
Mirantis has built a name for keeping its certification training vendor-agnostic, and the company teaches OpenStack across the most popular distributions, hypervisors, storage back ends, and network topologies.
The company offers the following courses: OpenStack Fundamentals (OS50), a one-day course for business professionals; OpenStack Bootcamp I (OS100), which trains IT professionals to operate, configure, and administer an OpenStack environment; and OpenStack Bootcamp II (OS200), which provides training on the manual deployment of OpenStack. Earlier this year, Mirantis also launched Virtual Training, a synchronized, instructor-led online OpenStack professional training option.
"Training is often a leading indicator to a technology's impact. In 2015 OpenStack advanced beyond early adopters, and we saw an uptick in individuals and businesses scrambling to develop OpenStack skills," said Mirantis Head of OpenStack Training Services, Lee Xie. "Students choose Mirantis Training because our courses cover vanilla OpenStack, equipping them with true technical understanding of what it's like to deploy and operate OpenStack in the real world."
The official name of the Mirantis certification is Mirantis' Certification for OpenStack (MCA-100). "I found the MCA-100 exam compared favorably to rigorous certifications like VCP and CISSP," said Ramiro Salas, a technology specialist at VMware who completed his MCA-100 certification. "The technological independence that Mirantis professes is accurately reflected on the exam and I highly recommend the course."
To find even more OpenStack training opportunities, you can visit the OpenStack Marketplace, which aggregates many notable educational providers.