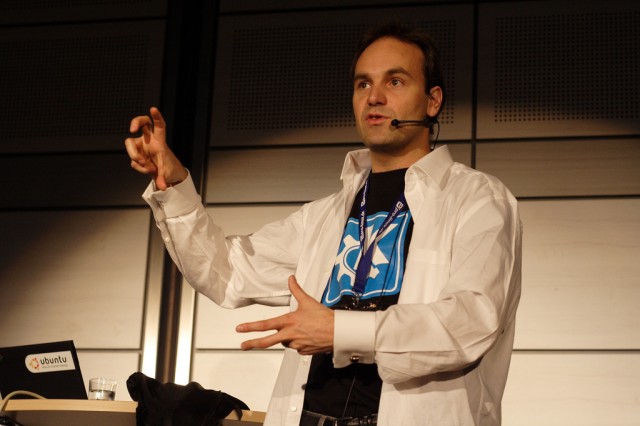 Mark Shuttleworth in 2006.
Canonical's UK-based operations earned $65.7 million in revenue during fiscal 2013, a significant boost over the previous year's revenue of $56.8 million. However, the company is in investment mode as it attempts to expand beyond desktops and servers to the mobile market. While Canonical lost $11.1 million in fiscal 2012, its losses rose to $21.3 million in fiscal 2013.
The numbers come from an annual report (PDF) made public this month, as required by UK law. The report provides our best look at the finances of Canonical, which is a private company and doesn't file the quarterly reports we see from public companies. This report has limitations, though, covering the 12 months through March 31, 2013, the date Canonical's fiscal year ended. It also doesn't cover Canonical's entire worldwide operations."As an international company, Canonical files public financial records in each jurisdiction where it operates," a Canonical spokesperson told Ars a few months back after we inquired about the previous year's report. The UK report "is not a representation of the situation of Canonical across our global operations," the company said.
The annual report (provided to Ars by financial research firm DueDil) seems to cover most of Canonical's business, though. The report says that $50.6 million of the reported $65.7 million in revenue came from sales outside the UK, including $48.2 million from outside Europe. The numbers include the operations of subsidiaries in the US, Canada, and China. China alone covers "the majority of global units shipped."(Canonical reported its numbers in US dollars because it is the "functional currency of the company.")
Read 11 remaining paragraphs | Comments