Software-defined networking's biggest accomplishment last year was achieving market traction and validation, says Martin Casado, a general partner at the venture capital firm Andreessen Horowitz. But there are still many challenges ahead for the industry at large and the organizations that aim to drive SDN forward.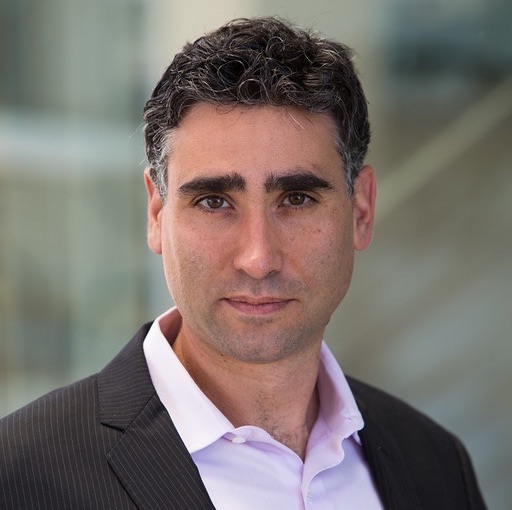 "We've seen a lot of progress in SDN over the last few years, (but) there is still a lot more work to do," said Casado, who was previously the co-founder and chief technology officer at Nicira, which was acquired by VMware in 2012. "That said, I'm optimistic that the tangible opportunity will continue to be a strong draw given continued market maturation."
Casado will elaborate on these ideas and more at Open Networking Summit, April 3-6 in Santa Clara, where he will give a keynote on "The Future of Networking." Here, he discusses where software-defined networking is headed, the momentum in open source networking projects, challenges they will face, and the best way for companies to get involved in the SDN revolution.
Linux.com: What's your advice to individuals and companies getting started in SDN?
Martin Casado: Don't get lost in the noise. While definitions vary, most would agree that SDN involves moving networking functions to a software domain, which changes how it can be created, consumed, and delivered. Yet, like many hyped movements, the term has also been diluted to the point of causing real confusion for those who have not been with the movement long.
I would recommend learning about SDN from a vendor-neutral source, and then determining what value you can get from it, whether as a developer, a vendor, or a user. Then I would align with projects that reinforce your objectives and not spend too much time worrying about every project, product or organization that is being thrown into the SDN bucket.
Linux.com: What have been the biggest successes in SDN in the past year, and what do you expect the industry to accomplish in 2017?
Casado: Market traction and validation were the big takeaways from 2016. The network virtualization space continues to mature with multiple solutions available and individual products breaking the half-billion-dollar mark on software alone. Further, the SD-WAN space continued to gain traction with a number of companies offering innovative solutions. Finally, we're seeing a new wave of solutions targeting developing markets such as container networking. Both the size of the markets being addressed and the verticalization in multiple spaces are strong signs of the generality and impact SDN is having in the industry. Meanwhile we continue to see great momentum in open source projects and other efforts that drive innovation and adoption.
Linux.com: What will be the biggest challenges for SDN for 2017?
Casado: Maintaining momentum and focus. The industry at-large can be fickle and easily distracted, and while we've seen a lot of progress in SDN over the last few years, there is still a lot more work to do. With so many new, exciting technology trends competing for attention, we as a community need to stay focused and continue to drive SDN forward. That said, I'm optimistic that the tangible opportunity will continue to be a strong draw given continued market maturation.
Linux.com: How do we harmonize all the open source networking initiatives across the entire stack and industry?
Casado: To be frank, I don't think we should. I'm a huge fan of the amount of chaos you find in early markets: It's all energy and creativity and exploration. A Darwinist system of many ideas, some of enormous value and others that won't go anywhere. I prefer many conflicting approaches that cover a broad spectrum of the problem domain than trying to foist order and risk constraining innovation too early on. Ultimately, there will be winners and losers and hopefully those that survive and see widespread adoption win because they are the most useful, not because it was pre-ordained by some governing body.
Linux.com: How can companies and individuals best participate in the 'Open Revolution' in networking?
Casado: For individuals, I suggest contributing to a project that speaks to you. There is so much great work being done in open networking—from core research, to large open source frameworks, to projects aimed at social good. Contribution can be at any level; it doesn't have to be code. Documentation, design, outreach, community organization, and evangelization are all very valuable contributions. For companies, the landscape is a bit more complicated. I'd recommend contributing to relevant open source projects that support the movement of functionality to software. This doesn't have to be an SDN-specific project, but could be an enabler such as Linux, OpenStack, Kubernetes, etc. I strongly believe these contributions are ultimately in the best interest of the company with respect to customer acquisition, maintaining relevance, and recruiting, and they can be done in a way that doesn't conflict with existing proprietary or closed solutions.
Learn More
Interested in learning more about open source networking? Sign up now for regular updates about Open Networking Summit and other open networking initiatives from The Linux Foundation.