One of the most exciting parts of being in this industry over the past couple of decades has been witnessing the transformative impact that open source software has had on IT in general and specifically on networking. Contributions to various open source projects have fundamentally helped bring the reliability and economics of web-scale IT to organizations of all sizes. I am happy to report the community has taken yet another step forward with FRRouting.
FRRouting (FRR) is an IP routing protocol suite for Unix and Linux platforms which includes protocol daemons for BGP, IS-IS, LDP, OSPF, PIM, and RIP, and the community is working to make this the best routing protocol stack available.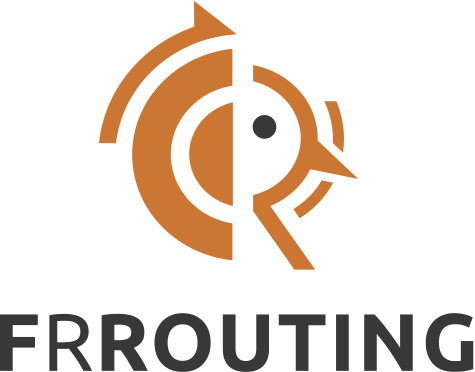 FRR is rooted in the Quagga project and includes the fundamentals that made Quagga so popular as well as a ton of recent enhancements that greatly improve on that foundation.
Here's a bird's eye view of some things the team has been busy working on:
32-bit route tags were added to BGP and OSPFv2/v3, improving route policy maintenance and increasing interoperability in multivendor environments;

Update-groups and nexthop tracking enable BGP to scale to ever-increasing environments

BGP add-path provides users with the ability to advertise service reachability in richly connected networks

The addition of RFC 5549 to BGP provides IPv4 connectivity using IPv6 native infrastructure, enabling customers to build IPv6-centric networks;

Virtual routing and forwarding (VRF) enables BGP users to operate isolated routing domains such as those used by web application infrastructures, hosting providers, and Internet Service Providers

EVPN Type 5 routes allow customers with Layer 2 data centers to exchange subnet information using BGP EVPN

PIM-SM and MSDP enable enterprise applications that rely on IP multicast to use FRR

Static LSPs along with LDP enable architects to use MPLS to engineer network data flow

An overhaul of the CLI infrastructure and new unit test infrastructure improves the ongoing development and quality of FRR

Enabling IETF NVO3 network virtualization control allows users to build standards-based interoperable network virtualization overlays.
The protocol additions above are augmented by SnapCraft packaging and support for JSON outputs, both of which improve the operationalization of FRR.
Pretty cool stuff, huh? The contributors designed FRR to streamline the routing protocol stack and to make engineers' lives that much easier. Businesses can use FRR for connecting hosts, virtual machines, and containers to the network; advertising network service endpoints; network switching and routing; and Internet access/peering routers.
Contributors from 6WIND, Architecture Technology Corporation, Big Switch Networks, Cumulus Networks, LabN Consulting, NetDEF (OpenSourceRouting), Orange, Volta Networks, and other companies have been working on integrating their advancements and want to invite you to participate in the FRRouting community to help shape the future of networking.