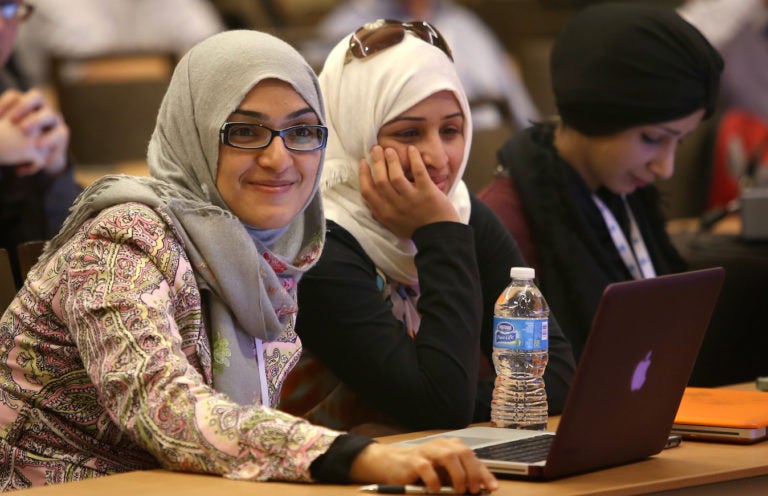 During LinuxCon North America in Toronto, The Linux Foundation organized a women's networking lunch that included more than 100 women from different walks of life. What's most exciting about this event was that instead of having one speaker, or a panel of speakers delivering speeches, each attendee was allowed to introduce herself, which turned all those 100 attendees into speakers and audiences.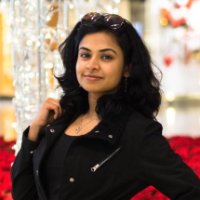 Vinu Charanya, a software engineer working for the Cloud Infrastructure Management team at Twitter, was one of the attendees. Outside her day job, Charanya is also a core team member for a non-profit organization called Women Who Code.
Charanya holds a Masters degree in Computer Science from SUNY at Buffalo and a Bachelors in Computer Science & Engineering from Anna University, India. Charanya started off as a Research Assistant at SUNY at Buffalo, working on the Android platform where they built PhoneLab — a large scale smartphone testbed. They deployed about 1000 smartphones across the campus and built an experimentation framework for academicians to create and run experiments on this testbed.
Charanya moved to San Francisco in 2013 and began working on web application development on Ruby on Rails at a startup. At that company, they built a product to help small-medium businesses have a stronger presence on social media. That's when she joined Women Who Code — a nonprofit organization focused on helping women excel in their careers in the tech industry. Currently, she is a core team member at Women Who Code, where she commits code to open source projects and advises on product direction. She also recently gave a talk at #WWConnect 2016 on the pros and cons of working in a startup versus a large company.
Tweeting at Twitter
Charanya is also involved with building the internal cloud platform at Twitter. The stack consists of distributed back-end services written in Scala and Python and user interfaces powered by ReactJS. They recently launched a product called Chargeback — a system that provides visibility and accountability for infrastructure utilization and compute cost. This product enabled Twitter to reduce inefficiencies around resource utilization and improve overall efficiency of Twitter's infrastructure. Charanya gave a tech talk at ContainerCon/LinuxCon 2016 on this very topic.
Personally, Charanya enjoys building apps on iOS and has participated along with several other women and won several hackathons. One such hackathon is #ChimeHack, which focuses on connecting the tech community to issue experts and non profits to create mobile app solutions to support girls and women. They won for building a trick or treat app, which UNICEF later used, she said.
Challenges for women in the tech world
A huge gender gap exists in the tech world; however, companies and organizations are now consciously trying to address the issue. Charanya said that in her experience working in this industry, there are two key problems. One is unconscious bias. There is an inherent bias to associate women with jobs other than engineering. Thus, when it comes to hiring a woman or promoting a woman, there is more scrutiny than when hiring or promoting a man. Unfortunately, these biases also influence daily interactions between co-workers, which may lead to a toxic workplace. The second issue is lack of support for work/life balance.
"Many times, women decide to quit their jobs in technology sector to pursue better work/life balance (for example, when you become a parent). Sadly, not all organizations have favorable policies," she said.
Woman to woman networking
Tech conferences are great place for people to meet new people and friends. However, it can be hard to find and connect with other women.
"Technology events are very important irrespective of gender. It is not just about the talk. It is about the connections you make, the exposure you get, and being out there to inspire and motivate yourself and others," Charanya said.
Additionally, a lot of conferences are at the initial phase of increasing the diversity of their participants. Woman-focused networking events make a lot of difference for the participants. Google IO has been doing Women TechMaker dinners for all the women participants for the past few years, and the connections made through such events go way past the conference itself.
Want to get started with a career in technology? Check out the Introduction to Linux, Open Source Development, and Git course from The Linux Foundation and EdX.