install

-

search results

If you're not happy with the results, please do another search Learn how to install Gradle on a data center Linux server for project build automation and delivery. Any admin coming to Linux from Windows might want to add PowerShell to the open source operating system. Jack Wallen shows you how. WireGuard is yet to arrive in the Linux kernel, but you can still start testing how this new feature will work... In this tutorial, you'll learn various ways to install Netbeans IDE on Ubuntu and other Linux distributions. Here's how to install Rust on Linux in a few quick steps... Today, users can install the very first extension in Firefox Preview on Android, and doing this isn't at all rocket science. The ubuntu-restricted-extras is a software package that consists various essential software like flash plugin, unrar, gstreamer, mp4, codecs for Chromium browser in Ubuntu etc. Not every piece of Linux software will work on your Chromebook, and all Linux programs run inside the same sandbox. Here's a look back at the popular Clear Linux news on Phoronix during 2019.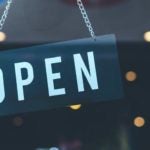 Check out this tutorial and learn how easy it is to install GIMP on a new Linux Mint 19.3 installation.