Deepin Linux. You may not have heard much about this distribution, and the fact that it's often left out of the conversation is a shame. Why? Because Deepin Linux is as beautiful as it is user-friendly. This distribution has plenty of "wow" factor and very little disappointment.
For the longest time, Deepin Linux was based on Ubuntu. But with the release of 15.7, that all changed. Now, Deepin's foundation is Debian, but the desktop is still that beautiful Deepin Desktop. And when I say it's beautiful, it truly is one of the most gorgeous desktop environments you'll find on any operating system. That desktop uses a custom-built QT5 toolkit, which runs as smoothly and with as much polish as any I've ever used. Along with that desktop, comes a few task-specific apps, built with the same toolkit, so the experience is consistent and integrated.
What makes the 15.7 release special is that it comes just two short months after the 15.6 release and is focused primarily on performance. Not only is the ISO download size smaller, many core components have been optimized with laptop battery performance in mind. To that end, the developers have gained up to 20 percent better battery life and a much-improved memory usage. Other additions to Deepin Linux are:
NVIDIA Prime support (for laptops with hybrid graphics).

On-screen notifications (for the likes of turning on or off the microphone and/or Wi-Fi).

New drag and drop animation.

Added power saving mode and auto-mode switching for laptops.

Application categories in mini mode.

Full disk installation.
For a full list of improvements and additions, check out the 15.7 Release notes.
Let's install Deepin Linux and see just what makes this distribution so special.
Installation
In similar fashion to the desktop, the Deepin Linux installer is one of the most beautiful OS installers you will find (Figure 1). Not only is the installer a work of art, it's incredibly simple. As with most modern Linux distributions, installing Deepin is only a matter of answering a few questions and clicking Next a few times.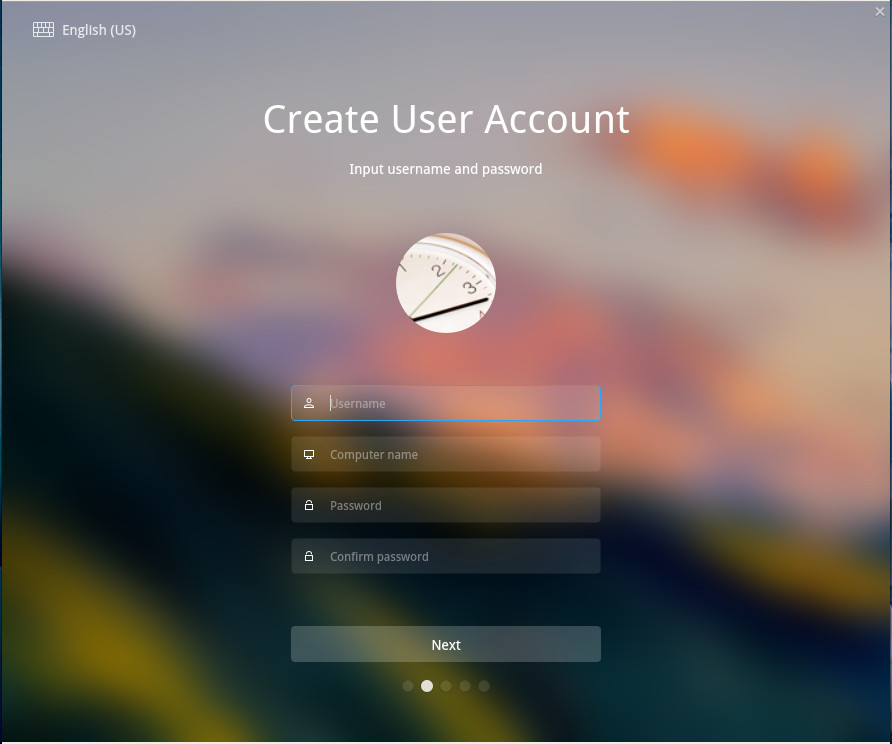 Installation shouldn't take more than 10 minutes tops. In fact, based on the download experience I had with the main download mirror, the installation will go faster than the ISO download. To that end, you might went to pick one of the following mirrors to snag a copy of Deepin Linux:
Once you've installed Deepin Linux, you can then log onto your new desktop.
First Steps
Upon first login, you'll be greeted by a setup wizard that walks you through the configuration of the desktop (Figure 2).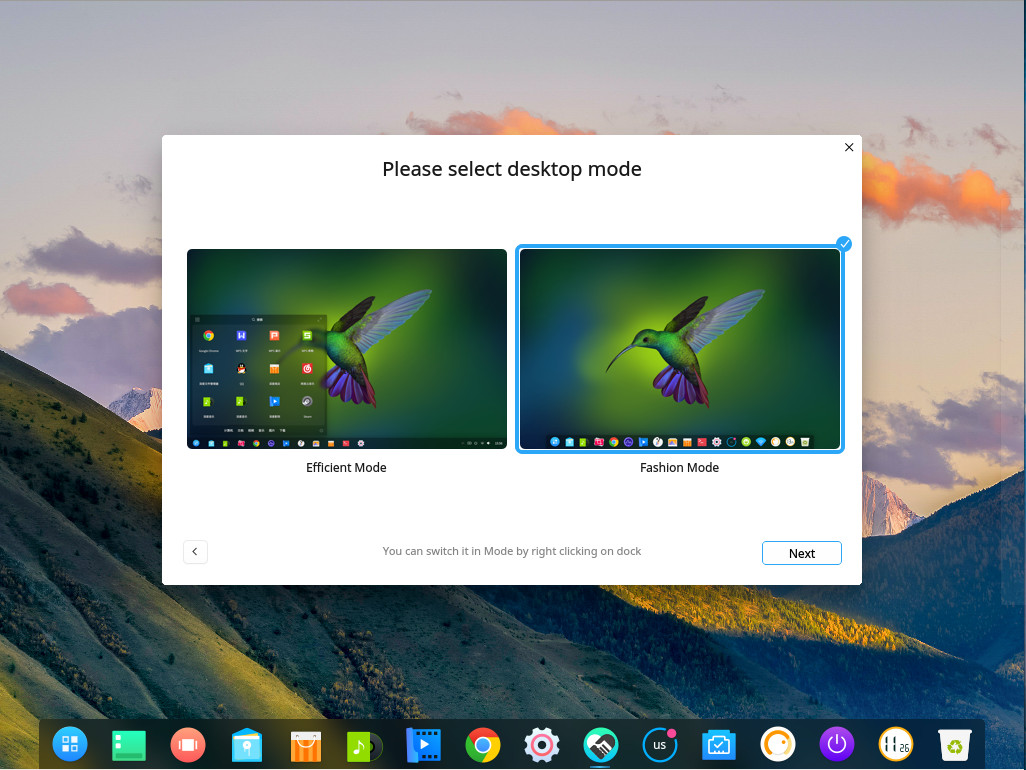 In this wizard, you will be asked to configure the following:
Desktop Mode: Between Efficient (a more standard layout) and Fashion (a GNOME 3-like layout).

Window Effects: Enable or disable.

Icon theme.
Once you've select those options, you'll find yourself on the Deepin Desktop (Figure 3).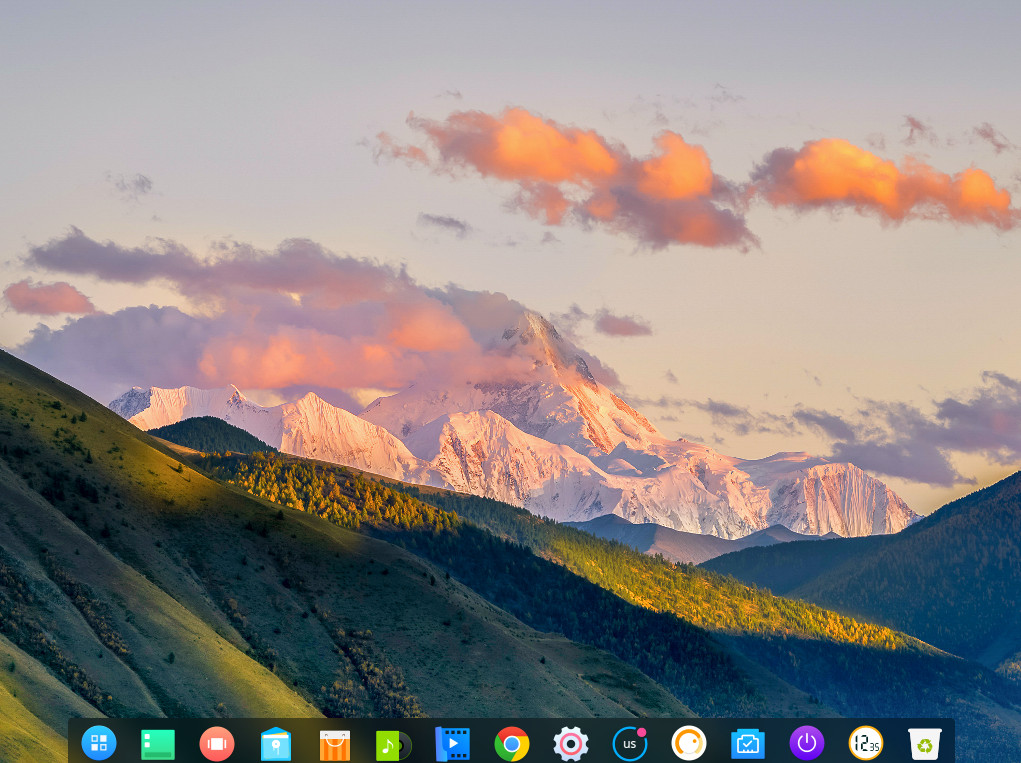 Applications
The application list might surprise some users, especially those who have grown accustomed to certain applications being installed by default. What you'll find on Deepin Linux is a list of applications that includes:
WPS Office

Google Chrome

Spotify

Deepin Store

Deepin Music

Deepin Movie

Steam

Deepin Screenshot

Foxit Reader

Thunderbird Mail

Deepin Screen Recorder

Deepin Voice Recorder

Deepin Cloud Print

Deepin Cloud Scan

Deepin Font Installer

ChmSee

Gparted
What the developers have done is to ensure users have as complete a desktop experience as possible, out of the box. In other words, most every average user wouldn't have to bother installing any extra software for some time. And for those who question the choice of WPS Office, I've used it on plenty of occasions and it is quite adept at not only creating stand-alone documents, but collaborating with those who work with other office suites. The one caveat to that is WPS Office isn't open source. However, Deepin Linux doesn't promote itself as a fully open desktop, so having closed-source applications (such as the Spotify client and WPS Office) should surprise no one.
Control Center
Deepin takes a slightly different approach to the Control Center. Instead of it being a stand-alone, windowed application, the Control Center serves as a sidebar (Figure 4), where you can configure users, display, default applications, personalization, network, sound, time/date, power, mouse, keyboard, updates, and more.
Click on any one of the Control Center categories and you can see how well the developers have thought out this new means of configuring the desktop (Figure 5).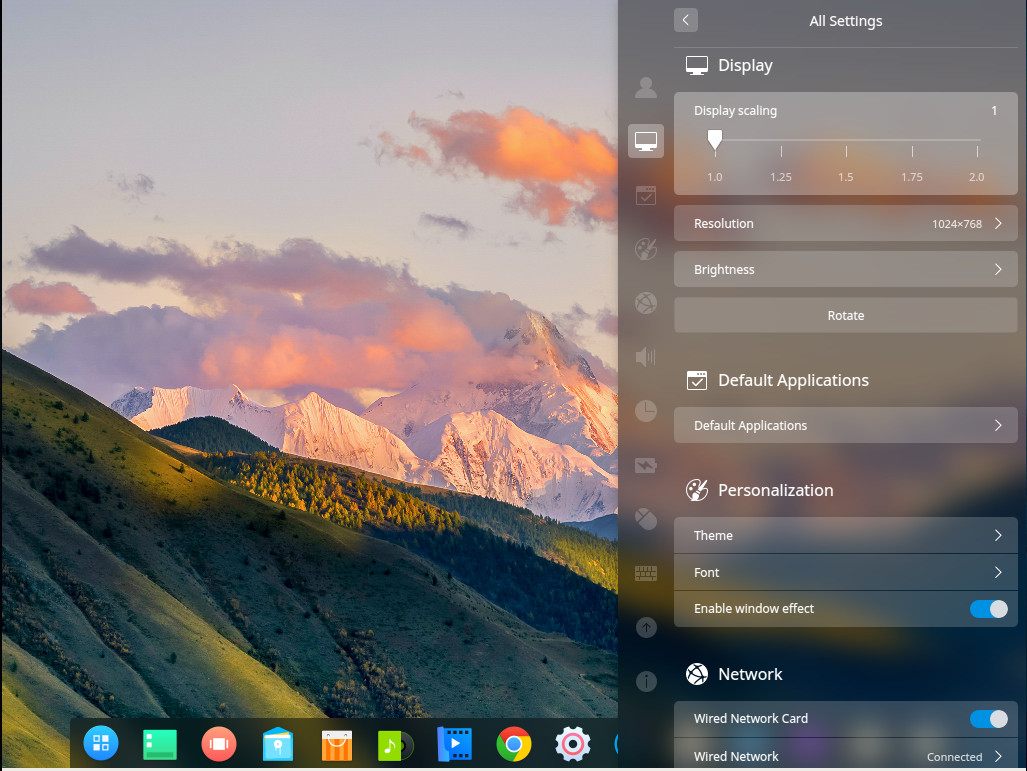 Hot Corners
The Deepin Desktop also has a nifty hot corners feature on the desktop. With this feature, you can set each corner to a specific action, such that when you hover your mouse over a particular corner, the configured action will occur. Available actions are:
Launcher

Fast Screen Off

Control Center

All Windows

Desktop

None
To set the hot corners, right-click on the desktop and select Corner Settings from the pop-up menu. You can then hover your cursor over one of the four corners and select the action you want associated with that corner (Figure 6).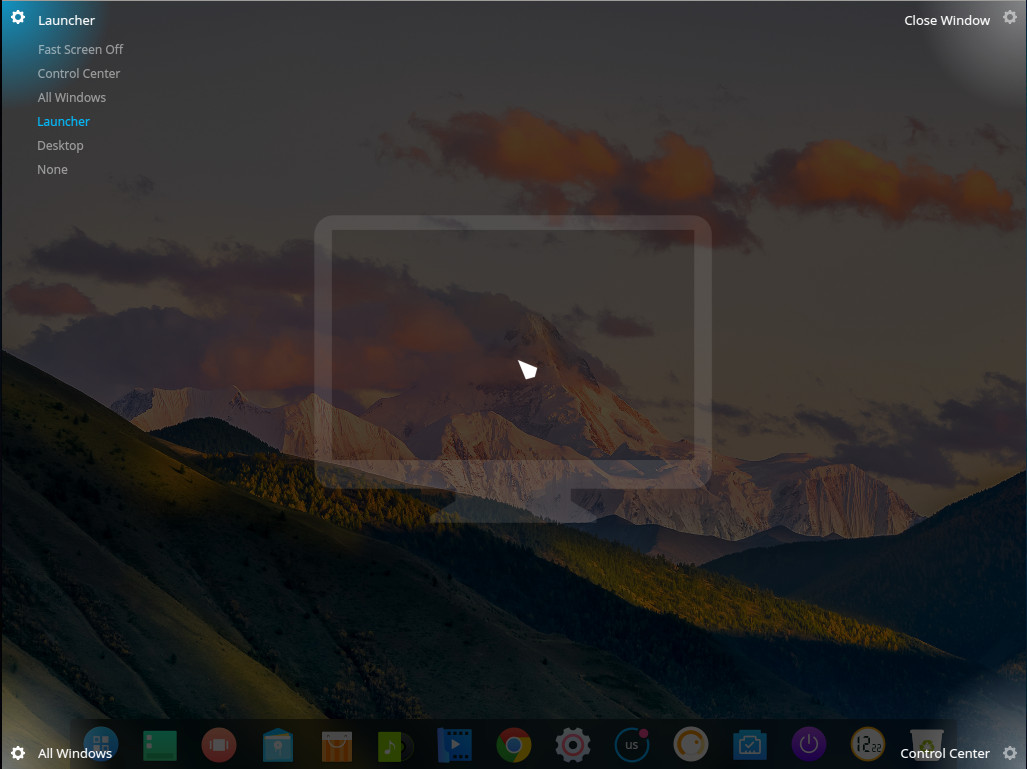 A Must-Try Distribution
If you're looking for your next Linux desktop distribution, you'd be remiss if you didn't give Deepin Linux 15.7 a try. Yes, it is beautiful, but it's also very efficient, very user-friendly, and sits on top of a rock solid Debian foundation. It's a serious win-win for everyone. In fact, Deepin 15.7 is the first distribution to come along in a while to make me wonder if there might finally be a contender to drag me away from my long-time favorite distro… Elementary OS.
Learn more about Linux through the free "Introduction to Linux" course from The Linux Foundation and edX.