The Linux Foundation offers many resources for developers, users, and administrators of Linux systems. One of the most important offerings is its Linux Certification Program. The program is designed to give you a way to differentiate yourself in a job market that's hungry for your skills.
How well does the certification prepare you for the real world? To illustrate that, The Linux Foundation will be spotlighting some of those who have recently passed the certification examinations. These testimonials should serve to help you decide if either the Linux Foundation Certified System Administrator or the Linux Foundation Certified Engineer certification is right for you. In this installment of our series, we talk with Gabriel Rojo Argote.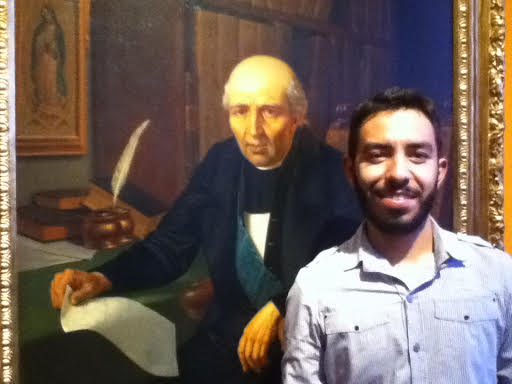 Linux.com: How did you become interested in Linux and open source?
Gabriel Rojo Argote: I started to get interested while studying at the Instituto Tecnológico de León in Guanajuato México. One of my professors taught a subject called "Introduction to Computing" and began to talk about the variety of operating systems that existed in the market. The professor put a lot of emphasis on the Unix and GNU/Linux operating systems, talking about the versatility and robustness they had. This sparked my interest in knowing GNU/Linux and, because it was distributed in disks in some city magazines, it was easy for me to be able to acquire a distribution—an easy route to use the operating system and get to know different free applications. I got involved little by little in the management of the same GNU/Linux.
Linux.com: What Linux Foundation course did you achieve certification in? Why did you select that particular course?
Gabriel: I selected (and was certified in) The Linux Foundation Certified System Administrator (LFCS) course. I chose this particular course due to the importance, quality, and credentials offered by a certification granted by the Linux Foundation. And, I was very interested because each of the items within the evaluation represented a need and opportunity to reinforce the knowledge I had and the ability to learn from things I did not know.
Linux.com: What are your career goals? How do you see The Linux Foundation certification helping you achieve those goals and benefiting your career?
Gabriel: One of my professional goals is to become a future independent consultant of GNU/Linux solutions. One of my personal goals is to involve more people with this type of technology and to know the potential, flexibility, and possibilities that the world of open source in general offers.
Linux.com: What other hobbies or projects are you involved in? Do you participate in any open source projects at this time?
Gabriel: In my personal life, I have some hobbies like exercising, cycling and (recently) swimming. In my professional life, I have become interested in realizing projects with Raspberry Pi; which, by the way, I acquired in the purchase of an OpenStack course that is offered by The Linux Foundation. I am also involved in projects where we use mostly open source technology.
Linux.com: Do you plan to take future Linux Foundation courses? If so, which ones?
Gabriel: Yes, I plan to continue taking courses in The Linux Foundation. I am currently studying the OpenStack Administrator course and plan to take the High Availability Linux Architecture course in the future.
Linux.com: In what ways do you think the certification will help you as a systems administrator in today's market?
Gabriel: I think it helps a lot that, as a system administrator, it can contribute certainty and validity of my knowledge to those who place their trust in me. The preparation must be continuous and will pay off by improving your knowledge, such that it shows a greater responsibility (for when someone entrusts the elaboration of their projects in you).
Linux.com: What Linux distribution do you prefer and why?
Gabriel: The distributions that I like most are CentOS and Debian. For my production projects I have opted for CentOS, since it is one of the distributions that has shown great strength and performance in environments of high demand. The validity of software package updates is a very important point for me, as well as the compatibility it offers with the vast majority of hardware and the support it offers for the implementation of other technologies.
Linux.com: Are you currently working as a Linux systems administrator? If so, what role does Linux play?
Gabriel: Yes, among my activities is the work of administering GNU/Linux systems. I currently manage multiple server environments (both physical and virtual), and we use the following technologies:
KVM for Virtualization

Apache Mesos, Apache Zookeeper, Marathon for clustering manage resources

Docker and LXC for Linux Containers

CEPH, DRBD for Data Storage

Percona MongoDB, MariaDB, MySQL and PostgreSQL for Databases

Zabbix for monitoring services

Samba, LUKS, NFS for file servers, domain controllers and encryption

Apache Web Server and Nginx for web services
Linux.com: Where do you see the Linux job market growing the most in the coming years?
Gabriel: I think the market will continue to grow even more in the coming years. The growth will be greater in the cloud-oriented solutions, mobile devices, IoT solutions, as well as the improvement of computer security solutions.
Linux.com: What advice would you give those who are considering certification?
Gabriel: The advice I can give you is to practice, practice, and practice. To be more specific, one thing that can help is to use Linux as your desktop for daily use. This ensures everyday tasks (such as installing software, editing texts, configure services from the console) become second nature. Do not always use the graphical environment to do these jobs, as this will discipline you to manage the console. Also, for those who use other systems, look for alternatives in the GNU/Linux environment and implement them; that, in addition to improving your knowledge, allows you to work in a Linux-specific management and maintenance environment, which will improve your skills over time.
Linux.com: If you have found employment in the IT industry, do you feel like your certification was crucial or beneficial?
Gabriel: I think it was both crucial and beneficial—crucial because organizations are looking for staff to take care of their systems with the skills to do it; beneficial because it allows you to improve your skills while becoming more knowledgeable and professional.
Learn more about Linux through the free "Introduction to Linux" course from The Linux Foundation and edX.
Read more:
Linux Foundation LFCE Georgi Yadkov Shares His Certification Journey
Linux Foundation LFCS and LFCE: Pratik Tolia
Linux Foundation Certified Engineer: Gbenga "Christopher" Adigun
Linux Foundation Certified Engineer: Karthikeyan Ramaswamy
Linux Foundation Certified System Administrator: Muneeb Kalathil
Linux Foundation Certified System Administrator: Theary Sorn