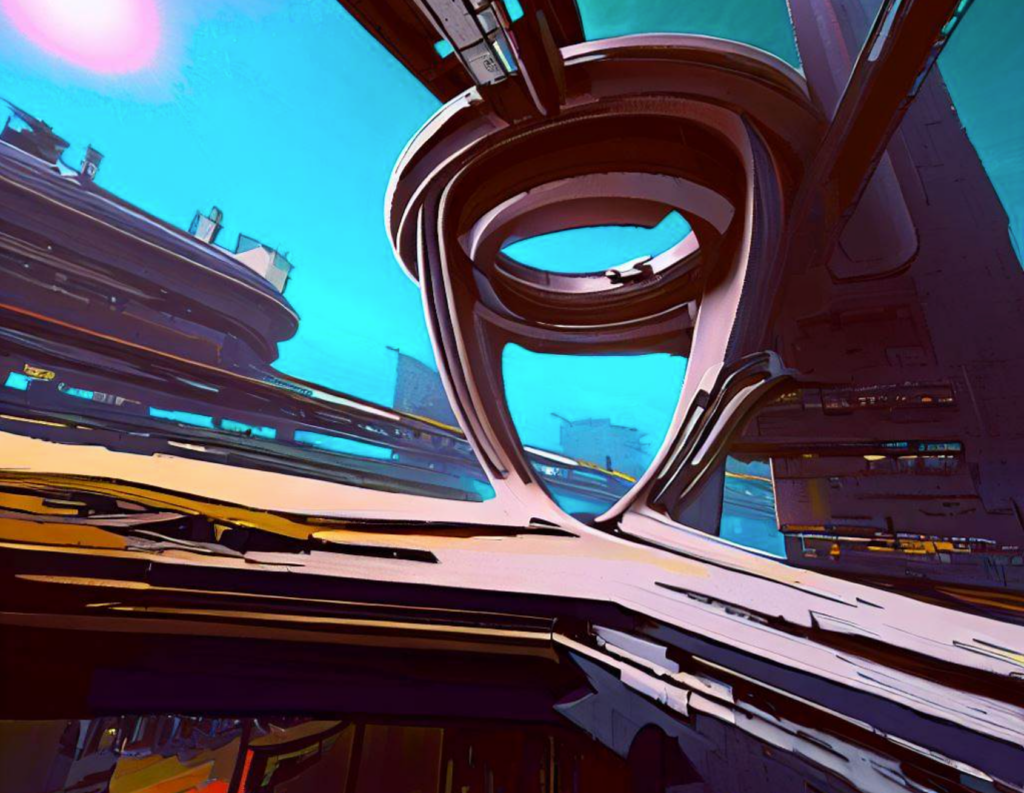 Image: "Open Source Springboard" by Jason Perlow, Bing Image Creator
We all start studying and training in what we like with enthusiasm and optimism. However, as time goes by, difficulties arise, making us rethink our position and values. Are we good at what we thought we were? Are we heading in the right direction? Are we investing our time correctly? Do our skills define us? Who are we, after all? Shall we go on?
Hopes and expectations always appear as two key concepts. They go hand in hand from the moment we think about what we want to train in, what we want to do, and how we imagine ourselves in the future.
And if we are persistent, or we just made the right choices when choosing our studies, we finally go on: achieving goals, passing exams, and showing to ourselves and the rest of the people that we are improving our expertise and gaining knowledge. We can keep on with our path reaching what we thought was the top, at least at that point: we got a certificate! In the form of a BA, a Masters's degree, or even a Ph.D.
Reaching that point, we think we have completed something, but, on the contrary, doubts are more intense than ever. At least, the stats tell us we are not alone. Numerous studies show that it is common to suffer an existential crisis at the end of our studies. Be finally a grown-up, serious, predictable. It's scary, sure.
The abyss
If there is one thing that the end of a training program leaves behind, it is emptiness. What do we know, after all? What can we do now? How can we apply what we have been trained for, after all? Responsibilities are coming closer. It's impossible to run away. Make a career, make money, and be happy… and the feeling of approaching the abyss arrives in our minds. The fun is over. And begins the unavoidable.
In most cases, the end of the training is perceived as the end of a critical period in our lives. However, it is more about what is coming next than what we left behind. The next stage began quickly. We need to get a job, be good people, and make a living. Be honest, humble, active, competitive, successful, friendly, fitter, happier, more productive… altogether… no stress.
So, the questions reach an even higher level: Are we good at what we decided to devote our lives to? Are we attracted to what we are doing? Why should I do this? Are we doing something valuable? Are we making a real contribution? To whom? Are we free?
Get off to a good start
Fingers crossed, having a good start when choosing a first job is crucial in our careers. Ability or just luck. Whatever it takes. Getting into a good platform for landing in the professional realm can expand our horizons and increase our confidence in the long term. Fasten the seat belts!
Not every company or project relies on newcomers with such confidence in their talent. But in the open-source context, AsyncAPI is safe territory for landing. As a growing project focusing on communication between asynchronous APIs, AsyncAPI is a suggestive place to start: evolving, open-minded, communicative, and empathetic… the project is all ears when talking about getting the best of talented people.
Without hierarchy, no worries, and no pain, AsyncAPI shows itself as the best platform for coders starting to grow at their own pace. It fits like a glove. Since the beginning and throughout the different stages that the project has reached until today, the values and premises are clear, supported, and respected. Transparency and horizontality are unquestionable. People are at the forefront, and goals will come later.

A welcoming atmosphere
As an open-source specification, extensible and protocol-agnostic, AsyncAPI aims to make working with EDA as easy as doing it with RESTful APIs is today. Helping is the main contribution of the project: on the one hand, making messages more machine-readable and contributing to standardize communication; on the other hand, facilitating the work of developers working in that field.
All that is in a work-based collaboration, co-creation, and engagement. They are undeniable. Nothing can be built without a bit of help from our new friends. That's a whole new concept of what a work environment can be.
Feeling comfortable, welcome, and trustworthy is the only way to create a sense of belonging. So, AsyncAPI mainly relies on accepting difference as a virtue and valuing trust in people to construct a solid and coherent community. This combination is probably the secret to the community's constant growth and the project itself.
Under these premises, AsyncAPI is increasingly involved in programs such as Google Summer of Code, Google Season of Docs, OpenForce, Outreachy, and even started AsyncAPI's own Mentorship program.
The main motto is that everybody has something to contribute. The more eyes, the more perspectives. The first and foremost skill is the willingness and eagerness to learn. All people are welcome, and someone is always ready to help those who need it. So, the idea of not knowing something can finally be empowering. Let's watch it this way, as a blank page for starting—a fresh view.
After an arduous journey, are we forced to forget our hopes and expectations when working? Can we still follow our dreams and make a living? Let's not forget the ideals that pushed us at the beginning. Let's not blur or erase the old memories of a young student daydreaming about the possibilities of a utopian Neverland. It's worth being persistent and a lifelong learner if we know we are heading in the right direction together.