The Linux Foundation has awarded more than $100,000 in the past five years through its Linux Training Scholarship Program. In conjunction with the program, we are featuring recent scholarship recipients in the hope that their stories will inspire others. In this article, we talk with Kevin Barry, a recipient in the Linux Newbies category.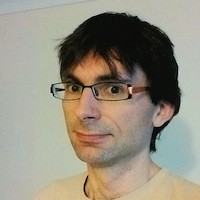 Kevin (age 32) is pursuing a PhD in music and taught himself programming in his spare time. He completed the free Introduction to Linux course through edX and put that knowledge to use by automating some of his work with shell scripts, which, he says, has saved him an enormous amount of time. He hopes to become a Linux sys admin and move his music department to open source.
How did you become interested in Linux and open source?
I first heard of free software when I began using LilyPond (a GNU program for engraving music). I heard about it from a colleague. At the time, I had never heard the term open source. After learning about it through LilyPond, I gradually replaced all of the programs I use with free software alternatives.
What Linux Foundation course do you plan to take with your scholarship?
I will be taking the Essentials of System Administration Course (LFS 201).
How do you expect to use the knowledge you gain from the course?
First, to help friends and colleagues make the switch to Linux (and advocate for it in my workplace), and second, maybe to become a system administrator as a career change.
What are your career goals? How do you see a Linux Foundation course helping you achieve those goals?
I am hoping to make a career change from academia into computing. Hopefully, the Linux Foundation course will help me to acquire the skills to do it.
What other hobbies or projects are you involved in? Do you participate in any open source projects at this time?
I try to participate in the LilyPond project, although I don't really have the programming skills to be of much use as a developer. Inspired by a lecture given by Greg Kroah-Hartman on submitting patches to the Linux kernel, I submitted a patch to LilyPond, which was accepted. (All the patch did was fix some code style issues, but I am still a little bit proud of it.) Since then, I have mostly contributed by helping users out on the lilypond-user list. I am learning some programming languages (slowly), so I hope to be able to contribute more in future.
Read more:
Linux Foundation Scholarship Recipient: Vaishali Thakkar, Kernel Guru
Linux Foundation Scholarship Recipient: RJ Murdok, Teens in Training
Linux Foundation Scholarship Recipient: Eduardo Mayorga Téllez, Teens in Training
Linux Foundation Scholarship Recipient: Kyri'ay Vanderpoel, Whiz Kid
Linux Foundation Scholarship Recipient: Erich Noriega, SysAdmin Superstar
Linux Foundation Scholarship Recipient: Eva Tanaskoska, Women in Linux
Linux Foundation Scholarship Recipient: Enrique Sevillano, SysAdmin Superstar
Linux Foundation Scholarship Recipient: Anthony Hooper, Whiz Kid
Linux Foundation Scholarship Recipient: Yashdeep Saini, Developer Do-Gooder
Linux Foundation Scholarship Recipient: Kiran Padwal, Kernel Guru