The Linux Foundation offers many resources for developers, users, and administrators of Linux systems. One of the most important offerings is its Linux Certification Program. The program is designed to give you a way to differentiate yourself in a job market that's hungry for your skills.
How well does the certification prepare you for the real world? To illustrate that, the Linux Foundation will be featuring some of those who have recently passed the certification examinations. These testimonials should serve to help you decide if either the Linux Foundation Certified System Administrator (LFCS) or the Linux Foundation Certified Engineer (LFCE) certification is right for you. In this installment, we talk with LFCE Ronni Jensen.
How did you become interested in Linux and open source?
I first encountered Linux in 1996, when I was a third-year college-student. My IT teacher showed up with a collection of Red Hat discs and insisted that we use it. I've been hooked ever since.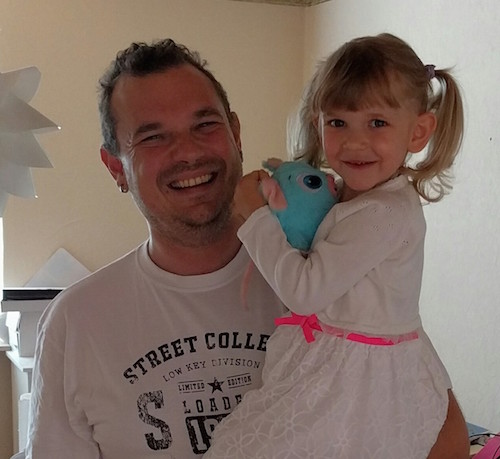 What Linux Foundation course did you achieve certification in? Why did you select that particular course?
I've got an LFCS (openSUSE 13.1) and an LFCE (CentOS 7). I chose the LFCS because it seemed manageable at the time and shortly after getting the certification, I began working towards the LFCE. I like that neither the LFCS nor the LFCE is tied to a particular distribution, and the online material, as well as the exams, covers three of the major distributions.
What are your career goals? How do you see Linux Foundation certification helping you achieve those goals and benefiting your career?
The Linux-path is so open that I have no set path yet. I do have a few courses lined up in the near future and then we will see what comes along.
What other hobbies or projects are you involved in? Do you participate in any open source projects at this time?
I am currently sharpening my Python and refreshing my C++. I am not involved in any open source projects, Yet. I am also preparing to train the next generation, as seen in the picture, by trying to spark an interest in science and computing.
Do you plan to take future Linux Foundation courses? If so, which ones?
Yes I do. I am taking the "Introduction to Cloud Infrastructure Technologies" course at the moment and then I will continue with OpenStack and OpenDaylight training.
In what ways do you think the certification will help you as a systems administrator in today's market?
As with any certification, it is documentation for skills and knowledge. A certification should help you get the interview, the rest is up to you.
What Linux distribution do you prefer and why?
I've actually been distro-hopping for a long time, going back and forth between various Debian-derivatives, but the last couple of years I've been a fan of openSUSE. I like openSUSE's way of doing things and that I have a choice between rock-solid (Leap) and bleeding edge (Tumbleweed). Right now, though, my computers are running a mix of openSUSE Leap, CentOS 7, and RHEL 7.
Are you currently working as a Linux systems administrator? If so, what role does Linux play?
Not yet, but I have been offered, and accepted, a position as Linux System Administrator/IT-Specialist at SKAT, the Danish Customs and Tax Administration, beginning August 1st. I am leaving a position as teacher, at a local college, where, among other things, I have been teaching Linux, both as an operating system from a user perspective and as a server platform, as well as scripting with Bash.
Where do you see the Linux job market growing the most in the coming years?
I think 2016 is the year of OpenStack. Cloud-based infrastructure is growing rapidly, and with it comes a demand for administrators
What advice would you give those considering certification for their preparation?
Hands-on experience, especially for the LFCE. The training courses can only take you some of the way. If I were to guess, I'd say up to 80 percent of what got me through the LFCE, were lab-exercises inspired by Tecmint and Linux Academy. Getting comfortable with man is also important, because asking Google is out of the question during the exam.
Read more:
Linux Foundation Certified System Administrator: Elyasin Shaladi
Linux Foundation Certified System Administrator: Lorenzo Paglia
Linux Foundation Certified System Administrator: William Brawner
Linux Foundation Certified Engineer: Ansil Hameed
Linux Foundation Certified System Administrator: Adedayo Samuel
Linux Foundation Certified System Administrator: Dashamir Hoxha
Linux Foundation Certified System Administrator: Chris van Horn
Linux Foundation Certified System Administrator: Joshua Tang
Linux Foundation Certified System Administrator: George Doumas
Linux Foundation Certified System Administrator: Jorge Tudela Gonzalez de Riancho