The Linux Foundation offers many resources for developers, users, and administrators of Linux systems, including its Linux Certification Program. This program is designed to give you a way to differentiate yourself in a competitive job market.
How well does the certification prepare you for the real world? To illustrate that, the Linux Foundation will be featuring some of those who have recently passed the certification examinations. These testimonials should help you decide if either the Linux Foundation Certified System Administrator (LFCS) or the Linux Foundation Certified Engineer (LFCE) certification is right for you. In this feature, we talk with newly certified LFCS Adedayo Samuel.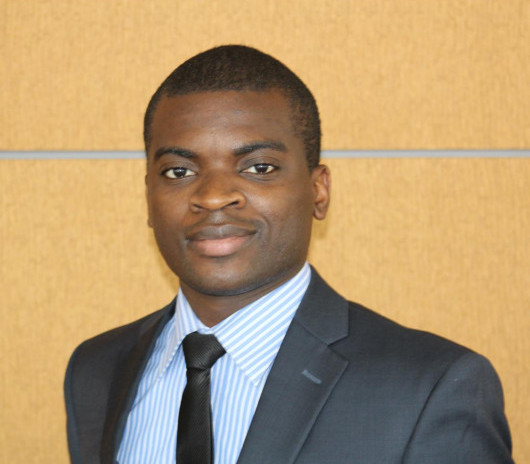 How did you become interested in Linux and open source?
From my experience interviewing for jobs and to advance my career, it has been a personal desire of mine to understand the inner workings of a computer, and Linux provided a platform for doing that by having a design philosophy that doesn't shy away from the command line so that caused me to dive right in!
I like open source because of the free software movement (we can always do with more free software), and more importantly because such a movement is capable of inspiring an operating system like Linux which powers servers of Fortune 500 companies and services we depend on like Banks, Facebook, Twitter, etc., and my favorite mobile OS – Android.
What Linux Foundation course did you achieve certification in? Why did you select that particular course?
I got a certification in Linux Foundation's Certified System Administrator course (LFCS). I chose LFCS for a couple of reasons:
It is one of the few performance-based Linux certifications out there – I was looking for a certification that would prove to prospective employers that I had the requisite skillset to begin a career in Linux despite having little experience. Also, because Linux is an OS that you learn mostly by practicing, having a performance-based exam was a way of validating my skills.

Linux Foundation sponsors Linux Torvalds (the founder of Linux), so I thought "What better source to learn from and get validation!"
What are your career goals? How do you see Linux Foundation certification helping you achieve those goals and benefiting your career?
I intend to work in DevOps or Software Development, creating and/or supporting intuitive apps. The LFCS certification gives me the knowledge on how to manage systems that provide a backbone for the modern company's IT operations, and a foundation to build my skills on.
What other hobbies or projects are you involved in? Do you participate in any open source projects at this time?
I'm not involved in any open source projects at this time but I intend to in the near future. Other things I like to do are running long distances, listening to music, and playing soccer.
Do you plan to take future Linux Foundation courses? If so, which ones?
I'd really like to take the Advanced Linux System Administration and Networking course as soon as I can afford it.
In what ways do you think the certification will help you as a systems administrator in today's market?
The knowledge-base for the LFCS certification has given me skills that are relevant in today's market like managing users and system processes, system and disk management, networking, and virtualization.
What Linux distribution do you prefer and why?
I like the CentOS distribution because it's essentially the community version of the most popular Linux Enterprise environment (Red Hat Enterprise Linux, RHEL) so it helps to be familiar with it if one plans to work in the corporate world. Other reasons why I like CentOS is for its design philosophy and the ease of use of its package manager (yum, dnf).
Are you currently working as a Linux systems administrator? If so, what role does Linux play?
I recently accepted a Cloud Support Associate position at Amazon Web Services. Through my work, I'll be able to provide Linux support to communities and organizations that use AWS products and services.
Where do you see the Linux job market growing the most in the coming years?
I see the Linux job market increasing in DevOps, as more companies and service providers continue to migrate towards open source and cloud technologies. Examples being the Apple and Microsoft open sourcing parts of Swift and Azure, respectively, and the rise of software-defined networks and open networking frameworks.
What advice would you give those considering certification for their preparation?
Because Linux can be very granular, sometimes it is hard to successfully gauge someone's expertise in Linux administration, and because much about operating Linux in the real world depends on your experience with the command line, getting a certification is a way of validating those skills to prospective employers.
Certifications, with the knowledge base they cover, help quantify requirements and provide realistic expectations for employers and prospective employees alike. Also because certifications can be updated and modified to reflect the current demands of the industry, it presents a wonderful opportunity to stay up-to-date with current trends and skillset requirements. With that, going stale isn't a problem, and did I mention it helps you get jobs/promotions/raises?? Please get a Linux certification in your distro of choice if that matches your career goals!