The Linux Foundation offers many resources for developers, users, and administrators of Linux systems. One of the most important offerings is its Linux Certification Program. The program is designed to give you a way to differentiate yourself in a job market that's hungry for your skills.
In this series of articles, we consider how well certification prepares you for the real world. To illustrate that, the Linux Foundation we are highlighting the experiences of some people who've recently passed the certification examinations. These testimonials should serve to help you decide if either the Linux Foundation Certified System Administrator or the Linux Foundation Certified Engineer certification is right for you. In this article, we talk with recently certified Lars Kronfält.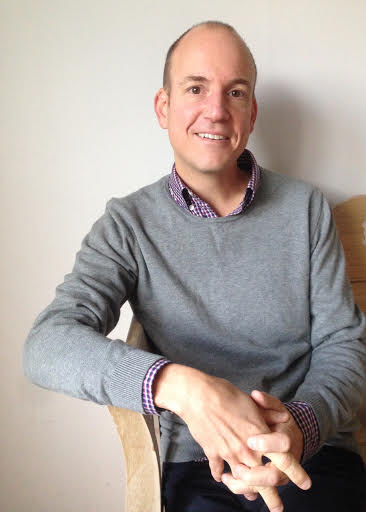 Linux.com: How did you become interested in Linux and open source?
Lars Kronfält: My first encounter with Linux was back in the late 1990s. I had an Amiga growing up, exchanging floppy disks to share things. Running services on Linux and connecting computers in a network made a deep impression. Realizing that it was free to use and community-driven got me even more interested. The openness and accessibility of information backed by great minds collaborating really had me hooked.
Linux.com: What Linux Foundation course did you achieve certification in? Why did you select that particular course?
Kronfält: Both LFCS and LFCE. I wanted to show that I still know the craftsmanship of managing Linux even though I use tools to automate everything; I only write things once and often work in front of a whiteboard. Certification from Linux Foundation is a stamp of quality and I'm proud to say that I have those certificates, and I often ask certification-like questions when we are hiring.
Linux.com: What are your career goals? How do you see Linux Foundation certification helping you achieve those goals and benefiting your career?
Kronfält: I work in a DevOps context with half a foot in Infrastructure Architecture. My career is probably heading towards Enterprise Architecture. I think that the LF certifications, in combination with my ITIL and CITA certifications, shows a broad body of knowledge which will be beneficial for my career.
Linux.com: What other hobbies or projects are you involved in? Do you participate in any open source projects at this time?
Kronfält: Outside of work and family I try to find time for endurance sports, art, culture, and programing. I have hobby projects where I do as much programing as possible. My daytime job is for a B2B company with client specific closed source software. I am neither privately nor professionally engaged in an open source project at this time, but contributing when it fits.
Linux.com: Do you plan to take future Linux Foundation courses? If so, which ones?
Kronfält: Yes, I really enjoy them and think that they are great both for the direct learning and as a sources of reference. For example the MOOCs like Introduction to DevOps: Transforming and Improving Operations is a great resource in improving one's way of working. Before trying to move code to a cloud, courses like Introduction to Kubernetes provide great guidelines.
Linux.com: In what ways do you think the certification will help you in today's job market?
Kronfält: From my point of view certifications are beneficial and show domain knowledge, understanding of best practices and design patterns. That knowledge is helpful in finding common ground with peers and stakeholders.
Linux.com: What Linux distribution do you prefer and why?
Kronfält: My personal preference is for something Debian-based, but at work the main distribution has been CentOS for a while. For me, it doesn't matter much. My basic needs for a workstation are a terminal, an editor, and a browser; the rest is just icing on the cake, especially when automation increases the level of abstraction. About BootProcess, let's just say that I'm old school. Our main road ahead looks cloudy, filled with containers, and our base image right now is Ubuntu-based. At the same time, I'm playing around with minimized immutable servers. Well, I do dabble.
Linux.com: Are you currently working as a Linux systems administrator? If so, what role does Linux play?
Kronfält: Linux is a huge part of the foundation to all I do. I work at a software vendor. Basically everything we build is on Linux. Almost everything we use runs on Linux.
Linux.com: Where do you see the Linux job market growing the most in the coming years?
Kronfält: Hard to pinpoint where it will grow the most. It will grow in all markets. The future for Linux professionals looks bright.
Linux.com: What advice would you give those considering certification for their preparation?
Kronfält: Run a virtual environment and test out the Domains and Competencies for each certification. Search the web for examples but try to complete them without using the web. Reset and restart, do it again. Read man pages. Ask a friend. Find a mentor. Practice makes perfect.
Linux.com: If you have found employment in the IT industry, do you feel like your certification was beneficial?
Kronfält: It has been beneficial. Even though I've been in the business for a long time and have proven my skills in many ways, the LF certifications show my interest and level of seriousness in my relation to Linux. Personally, I really like LF and being certified makes me happier. Passion and grit go a long way.
Learn more about Linux through the free "Introduction to Linux" course from The Linux Foundation and edX.
Read more:
Linux Foundation Certified System Administrator: Gabriel Rojo Argote
Linux Foundation LFCE Georgi Yadkov Shares His Certification Journey
Linux Foundation LFCS and LFCE: Pratik Tolia
Linux Foundation Certified Engineer: Gbenga "Christopher" Adigun
Linux Foundation Certified Engineer: Karthikeyan Ramaswamy
Linux Foundation Certified System Administrator: Muneeb Kalathil
Linux Foundation Certified System Administrator: Theary Sorn