The Linux Foundation's Certification Program is designed to give you a way to differentiate yourself in a job market that's hungry for your skills. But, how well does the certification prepare you for the real world?
To illustrate that, we are featuring some of the people who have recently passed certification examinations. These testimonials should help you decide if either the Linux Foundation Certified System Administrator (LFCS) or the Linux Foundation Certified Engineer (LFCE) certification is right for you. In this latest installment of our continuing series, we talk with Elyasin Shaladi.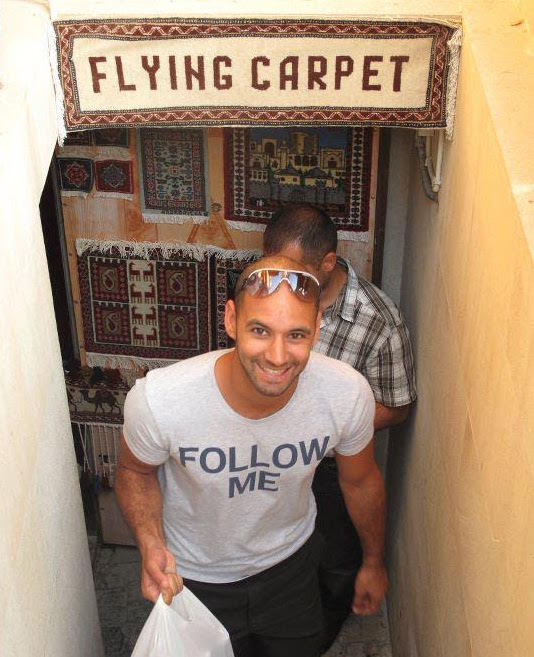 How did you become interested in Linux and open source?
I have used Linux since I was in school and learned about open source. Linux became better, more stable, and more used over time. I became interested in using Linux and learning it in order to be competitive. I made use of open source software quite often in the past and thus became a fan of open source.
What Linux Foundation course did you achieve certification in? Why did you select that particular course?
Linux Foundation Certified System Administrator — I selected it because it was offered from the Linux Foundation. I was confident that I would receive a solid training about Linux, and that getting certified would help me in understanding and using Linux better. Also I seek to be competitive in the market.
What are your career goals? How do you see Linux Foundation certification helping you achieve those goals and benefiting your career?
Anything with technology, I love. I want to be a Software Engineer in the first place, but seek to be more of an all-rounder. Having knowledge about operating systems, architectures, etc. is essential in my opinion. I also need the skills for my own open source project. Being certified helps increase my credibility.
What other hobbies or projects are you involved in? Do you participate in any open source projects at this time?
I have my own open source project, an application that allows travellers to share expenses. It is still in the beginning, but I hope I can win some contributors over time and make it a popular open source app.
Do you plan to take future Linux Foundation courses? If so, which ones?
I am thinking about Linux Foundation Certified Engineer. I am also interested in OpenStack and cloud computing. I might look into that sooner or later.
In what ways do you think the certification will help you as a systems administrator in today's market?
It will make me competitive, more credible, and more skillful in carrying out tasks or automating tasks.
What Linux distribution do you prefer and why?
Ubuntu, because it is more user friendly for non-Linux aficionados.
Are you currently working as a Linux systems administrator? If so, what role does Linux play?
No, but I usually work closely with architecture and infrastructure teams. It helps me understand their work better. Also I carry out installations and updates of applications on top of Linux systems.
Where do you see the Linux job market growing the most in the coming years?
In cloud computing, automation, and scaling of resources. All of which are often developed and built on top of Linux.
Also I think Android is growing in the future.
What advice would you give those considering certification for their preparation?
Do it, it's worth it. Take your time to understand the training. Do the tutorials on Tecmint. And you are good to go for the certification. Whether you will become a Linux Sys Admin or not, Linux skills are essential nowadays. You will be able to carry out your work better.
Read more:
Linux Foundation Certified System Administrator: Lorenzo Paglia
Linux Foundation Certified System Administrator: William Brawner
Linux Foundation Certified Engineer: Ansil Hameed
Linux Foundation Certified System Administrator: Adedayo Samuel
Linux Foundation Certified System Administrator: Dashamir Hoxha
Linux Foundation Certified System Administrator: Chris van Horn
Linux Foundation Certified System Administrator: Joshua Tang
Linux Foundation Certified System Administrator: George Doumas
Linux Foundation Certified System Administrator: Jorge Tudela Gonzalez de Riancho