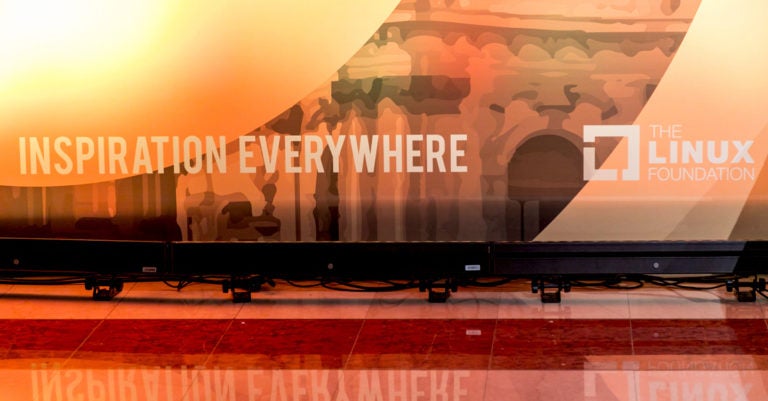 The Linux Foundation offers many resources for Linux and open source developers, users, and administrators. One of the most important offerings is its Linux Certification Program, which is designed to give you a way to differentiate yourself in a job market that's hungry for your skills.
How well does the certification prepare you for the real world? To illustrate that, the Linux Foundation will be featuring some of those who have recently passed the certification examinations. These testimonials should help you decide if either the Linux Foundation Certified System Administrator or the Linux Foundation Certified Engineer certification is right for you. In this installment of our series, we talk with Ahmed Alkabary.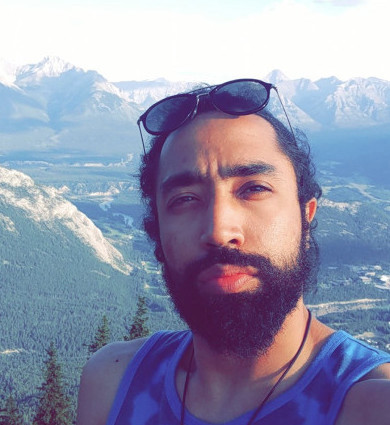 An introduction
Alkabary writes, "I want to share my experience with the LFCS as I do believe it's a unique one. It all started by my getting the award of Academic Aces in 2016 LIFT and then I took a free exam coupon to LFCS…"
Linux.com: How did you become interested in Linux and open source?
Ahmed Alkabary: I always knew about Linux as an alternative to Windows, but never really got to experience it until 2011. I decided to buy a new laptop, and the laptop that stood out for me had Linux pre-installed on it. I remember well the pre-installed distribution was openSUSE. I was hesitant to buy it as I had no experience with Linux whatsoever, but I thought to myself, Well, I can just install windows on it if I don't like it. Once I booted the system and saw how fast and neat everything was, I thought it is a message from the Linux gods.
It's really weird because on my first day I felt that Linux was meant for me not just as an operating system to use, but I felt my life will be centered around Linux from that day.
I was a first-year computer science student at the time, so I quickly developed a passion for operating systems. I immediately started experimenting with Linux by installing different distros and trying to understand the filesystem, as well as everything behind Linux itself. I was treating Windows as an operating system that I use just to check email and do google searches, but Linux made me think about operating systems in a whole different level. It's like driving a Ferrari, and suddenly you get super excited about cars and how they work! Also Linux being free was a huge factor for me to become interested in it.
Linux.com: What Linux Foundation course did you achieve certification in? Why did you select that particular course?
Alkabary: I did get my LFCS certification, and I chose this certification because It's a very important and a prestigious certification to achieve if one is seriously considering a career in Linux. Also it has all the fundamentals covered. More importantly, the LFCS exam is very hands on, which makes it leagues better than other Linux certs that are multiple choice based. And so earning the LFCS certification makes me feel that am up to any task that I take on at my job. Since this exam is hands on, it's not like cram multiple choice exams that really don't verify any skill besides memorization.
Employers can rest assured that anyone who passes this exam has a solid understanding of LInux and can be a trustworthy Linux sysadmin. One other advantage is that
the exam is online. Instead of traveling to a testing center, the test can be done from the comfort of your own room, on your favorite chair, on your favorite computer.
Linux.com: What are your career goals? How do you see The Linux Foundation certification helping you achieve those goals and benefiting your career?
Alkabary: I am currently working as a junior Linux administrator at ISM Canada (an IBM company). My career goal is to become a senior Linux administrator/Kernel Developer. My ultimate goal is to become someone who advocates for Linux and to become a pioneer of this awesome piece of software. The Linux certification makes me feel more confident with my skills and makes me feel like am able to reach all these goals I've set for myself. I will prepare for the LFCE exam, which will make me even much more comfortable with Linux and will go a long way to ensuring more success at my current job (as every question I had in the LFCS exam was basically a task that I had to do in my position). Some questions even made me realize I was doing certain things incorrectly at work.
Linux.com: What other hobbies or projects are you involved in? Do you participate in any open source projects at this time?
Alkabary: I am very interested in the Linux kernel. I am currently learning about it and want to get into Linux driver development and Cgroups. It is a very steep learning curve and quite complicated compared to Linux administration, and there aren't many helpful resources. Within this realm, The Linux Foundation made it easier by offering a course on Linux kernel internal development. I recently read an article that talks about how Linux kernel skills are very scarce and are in huge demand at the moment. I believe The Linux Foundation should create a Linux kernel development certification, which would be a serious breakthrough, because many more would get interested in developing for the Linux kernel. A certification program will make it much easier for kernel enthusiasts to contribute to the kernel project.
Linux.com: Do you plan to take future Linux Foundation courses? If so, which ones?
Alkabary: Yes, I am planning to take the LFCE and also am very happy about the partnership with Microsoft, as I can now take the Linux on Azure certification, which is a joint certification between The Linux Foundation and Microsoft. At work, we recently implemented an Azure stack, so It will definitely help me quite a lot taking Linux on Azure certification.
In what ways do you think the certification will help you as a systems administrator in today's market?
Alkabary: It will help me verify my Linux skills and will make me more confident and excited about career goals. All the exam objectives are basically part of my everyday work tasks that get assigned to me at work. So passing the exam makes me feel I am better at my job. Also LFCS is one of two steps to achieve the Microsoft Azure MCSA (Linux on Azure) and we do implement Azure solutions here at ISM Canada, so getting an MCSA will definitely be a huge asset (and will definitely help me contribute with a greater impact and help to make me a leader within my organization within a very few months of employment).
Are you currently working as a Linux systems administrator? If so, what role does Linux play?
Alkabary: Yes, I am currently working as a Linux sysadmin in a mid-range environment. My job is pretty much centered around Linux. I build and patch Linux servers as well as performing maintenance-related Linux tasks and administering a wide array of Unix/Linux servers.
What Linux distribution do you prefer and why?
Alkabary: I would have to say openSUSE tumbleweed, as it is kind of my first Linux love. It is very beautifully designed and I also like to work with YAST, as well as the zypper package manager.
But I also like Fedora, as it is based on Red Hat which most of my work revolves around. So I would say openSUSE is my favorite hobby distro and Fedora is my fave professional distro.
Where do you see the Linux job market growing the most in the coming years?
Alkabary: I see it developing on the cloud, just like Linux is the most used OS on Azure, Amazon, and OpenStack. I would also say more growth will occur within the mobile world as well (we all know that android is based on Linux). But I do can see Linux continuing its dominance within the cloud and mobile in the coming years for sure. And that's not neglecting the fact that Linux is growing in popularity for personal use everyday and so it's becoming more popular as a desktop as well.
What advice would you give those considering certification for their preparation?
Alkabary: There are free Linux Foundation courses on edX, so that would be a great starting point. The LFS 201 course on edX is a great preparation course as well. I also used Sander Van Vugt's LFCS series, which is really good also.
I highly recommend that everyone take the LFCS and LFCE exams. It will open doors, and will verify their Linux skills, and last but not least it's probably redundant to say now but Linux skills are in great demand. So a job is almost guaranteed with LFCS and LFCE certification.
Learn more about Linux through the free "Introduction to Linux" course from The Linux Foundation and edX.
Read more:
Linux Foundation LFCS and LFCE: Alberto Bullo
Linux Foundation LFCS and LFCE: Miltos Tsatsakis
Linux Foundation Certified System Administrator: Gabriel Rojo Argote
Linux Foundation LFCE Georgi Yadkov Shares His Certification Journey
Linux Foundation LFCS and LFCE: Pratik Tolia
Linux Foundation Certified Engineer: Gbenga "Christopher" Adigun
Linux Foundation Certified Engineer: Karthikeyan Ramaswamy
Linux Foundation Certified System Administrator: Muneeb Kalathil