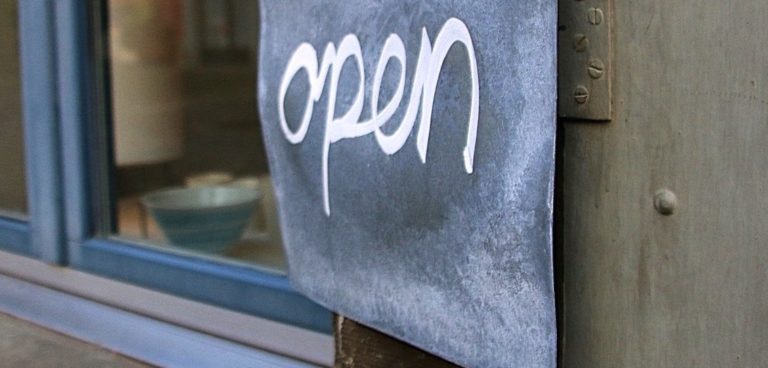 The Linux Foundation offers many resources for developers, users, and administrators of Linux systems. One of the most important offerings is its Linux Certification Program, which is designed to help you differentiate yourself in a job market that's hungry for your skills.
How well does certification prepare you for the real world? To illustrate that, this series features those who have recently passed certification examinations. These testimonials should help you decide if either the Linux Foundation Certified System Administrator or the Linux Foundation Certified Engineer certification is right for you. In this article, we talk with Maja Kraljic, who passed both exams.
Linux.com: How did you become interested in Linux and open source?
Maja Kraljič: A couple of years ago I decided to start using Linux because I didn't want to support corporations any more — especially where open source solutions are available. So I bought a computer just for that purpose, installed the current version of Ubuntu (Ubuntu 16.04 at the time), and took the Introduction to Linux course on edX.org which opened a new world of possibilities for me.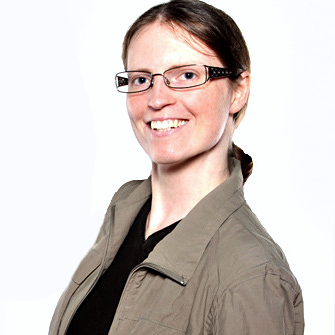 I knew about the benefits of open source from web development, but after I had Ubuntu on my computer I finally managed to appreciate the console and all open source programs available in the repository. I have, since then, fully switched to Linux and haven't use any other operating system since.
Linux.com: What Linux Foundation course did you achieve certification in? Why did you select that particular course?
Maja Kraljič: Soon after taking edX course, I bought an LFCS & LFCE bundle with training because I wanted to learn more about how Ubuntu and Linux in general work. I especially liked the labs and hands-on exercises and practiced them on both virtual machines and my main laptop (as it was running Ubuntu). After LFCS, I wanted to complete LFCE to prove to myself that I can master these advanced concepts and because I found them useful in my web development work — especially Apache web server, virtual hosts, firewall, ssh, BIND and DNS settings. Although the learning took a lot of time, it was well worth it as I can now administer and troubleshoot servers, and not just follow some guide on the web.
Linux.com: What are your career goals? How do you see Linux Foundation certification helping you achieve those goals and benefiting your career?
Maja Kraljič: The Linux Certification helped me to get some advanced knowledge which supports my career in web development. I also want to share this Linux knowledge at workshops and having a certification for sure helps you present yourself as a knowledgeable mentor.
Linux.com: What other hobbies or projects are you involved in? Do you participate in any open source projects at this time?
Maja Kraljič: I am involved in a lot of local LGBT initiatives like LGBTIQ in Tech and Lesbian-Feminist University where (besides providing web design/development and server administration services) I love to give workshops where non-tech savvy members of the community get to know and use technologies like Node.js and learn about Linux. I also like to give talks/workshops about my other projects — for example https://www.dyke.tech — which is a platform for interactive learning of web technologies built on WordPress.
Linux.com: Do you plan to take future Linux Foundation courses? If so, which ones?
Maja Kraljič: I was already looking into Kubernetes, but I will most probably deep dive into Node.js and follow that path.
Linux.com: In what ways do you think the certification will help you as a systems administrator in today's market?
Maja Kraljič: I think it shows a certain level of knowledge to potential employers and also your dedication as a certificate holder to invest in your knowledge. I like this certification because it tests you in the console, you are solving real-life problems on the server, so after you complete the certification, you know you are able to do these tasks on any server with a particular distribution.
Linux.com: What Linux distribution do you prefer and why?
Maja Kraljič: I love Ubuntu as it is so user friendly that I can use it at beginner workshops. I have also installed and tested a bunch of other distributions, but Ubuntu kind of stuck with me.
Linux.com: Are you currently working as a Linux systems administrator? If so, what role does Linux play?
Maja Kraljič: Currently, I am administering a couple of web pages that are hosted on shared servers and all my web development projects are created on the latest version of Ubuntu. It's great that knowledge from LFCS and LFCE enabled me to be more productive in web development, replacing FileZilla with scp and ssh. I also used to develop web pages on http://localhost, and now I know how to set up a SSL with domain name on the laptop so transferring the complete page to the server is now frictionless — I don't need to change localhost into domain name in the WordPress database any more. All thanks to LFCE.
Linux.com: Where do you see the Linux job market growing the most in the coming years?
Maja Kraljič: I see a lot of demand for Azure and AWS experience on the market right now and a strong position in virtualization, containers, CI, big data, mobile, IoT, security that will continue to grow. In the future, I would like to see Linux gain a bigger share on desktops, too.
Linux.com: What advice would you give those considering certification for their preparation?
Maja Kraljič: As certification is performance based it's essential you practice a lot. So open VirtualBox or any other virtual machine, setup some instances — I had, for example, three so that I could test firewall and easily jump to another fresh installation — and start practicing. Give yourself imaginative tasks and then solve them repeatedly until you no longer think about the problem or how to solve it, but just execute it. For each task, learn where to look for additional info (man pages, manual for Apache, etc.).
I would also recommend you test if you have executed the task correctly (check if the page opens up in browser, send an email, test firewall from another instance, open logs, etc.). It's great that you have a free retake, so if you don't have a good feeling on the first take, just use some time during the exam to memorize the tasks and practice them before the retake.
Learn more about Linux through the free "Introduction to Linux" course from The Linux Foundation and edX.
Read more:
Linux Foundation Certified System Administrator: Gabriel Rojo Argote
Linux Foundation LFCE Georgi Yadkov Shares His Certification Journey
Linux Foundation LFCS and LFCE: Pratik Tolia
Linux Foundation Certified Engineer: Gbenga "Christopher" Adigun
Linux Foundation Certified Engineer: Karthikeyan Ramaswamy
Linux Foundation Certified System Administrator: Muneeb Kalathil