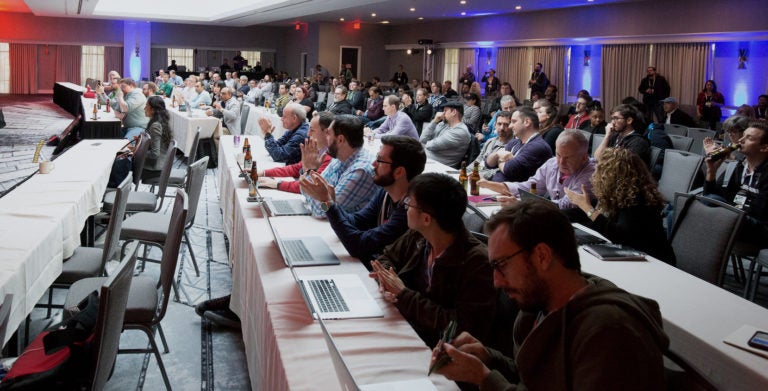 All around the open source technology industry, the skills gap is widening, making it ever more difficult to hire people with much needed job skills. In response, the demand for training on open source topics is growing. The Linux Foundation, in partnership with edX, has been steadily working on closing these skills gaps, by offering online courses on vital open source platforms, tools, and practices. Now, Linux Foundation training has just passed the one million mark for people enrolled in courses on edX.
"While we're humbled at having reached one million folks, we remain aware of just how big the need is," said Clyde Seepersad, General Manager of Linux Foundation training. "For example, over 65,000 folks registered for our Blockchain course within the first 100 days. There's clearly a huge appetite for materials on critical open source projects and we're committed to continuing to develop courses to help fill the need."
"Over the past four years, the market has spoken loud and clear — providing high quality, free and vendor neutral entry level training is a critically important component of ensuring continued growth and adoption of open source software," Seepersad added.
"The Linux Foundation has been a valued partner since they joined edX in 2014, and we congratulate them on achieving the milestone of reaching 1 million learners," said Anant Agarwal, MIT professor and CEO of edX. "Their courses address popular and cutting-edge technology skills and prepare learners for career success. We look forward to our continued partnership and to launching many more courses in the future."
Free courses for open source skills
The Linux Foundation has collaborated with edX to bring many courses on open source topics to the community. For example, they offer an online "Introduction to OpenStack (LFS152x), which includes seven chapters with a quiz at the end of each chapter. There is also a final exam, and the great news is that the complete course is available at no cost. In fact, many of the Linux Foundation courses offered in conjunction with edX are free. Many also offer official certification, which can increase participants' job prospects.
Do you want to dive into Linux-specific training? You can start with the Introduction to Linux online course, which also delivered by The Linux Foundation and edX. The course is hugely popular and can help with basic preparation for the Linux Foundation Certified SysAdmin Exam (LFCS). You can also peruse the many other training options, which range from courses on Kubernetes to advanced cloud platform and Linux administration.
The training offered in these courses can have a very direct impact on your prospects for getting top jobs. For example, it is more important than ever for Linux and Azure professionals to understand how to manage Linux workloads in an Azure environment, and The Linux Foundation recently announced the availability of a new training course, Administering Linux on Azure (LFS205), that can arm you with the requisite skills.
As ZDNet noted, some of The Linux Foundation training and certification courses have qualified as the biggest Massive Open Online Courses (MOOCs) ever. Meanwhile, Linux Foundation training has been breaking down borders all around the world. "We are very pleased by not only the sheer number of folks who have registered, but also that we've reached learners from over 200 countries," said Seepersad.
Visit the Linux Foundation training site to check out the available courses.