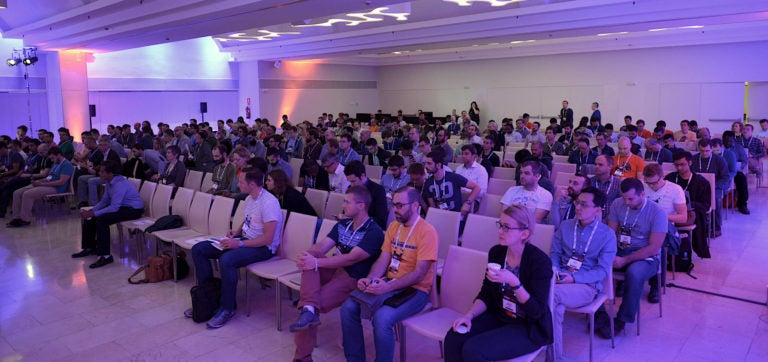 The Linux Foundation's diversity scholarship program provides support to those from traditionally underrepresented or marginalized groups in the technology and open source communities who may not otherwise have the opportunity to attend Linux Foundation events for financial reasons.
We firmly believe the power of collaboration is heightened when many different perspectives are included, so these efforts benefit the community, not just those who participate.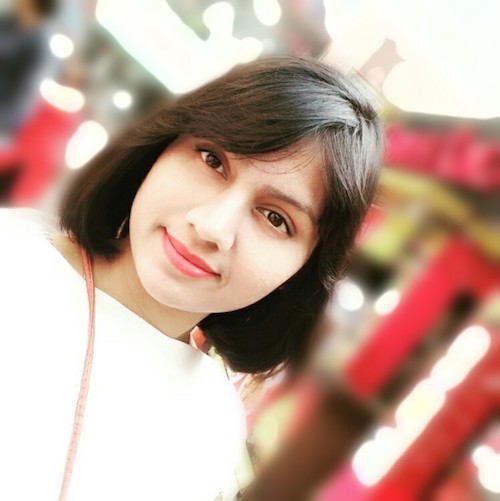 In 2016, The Linux Foundation awarded more than $75,000 in complimentary registration passes for diversity scholarship recipients to attend 12 Linux Foundation events in a variety of industries — from automotive and cloud computing to embedded, IoT, and networking.
Khushbu Parakh was one of last year's scholarship recipients. She is a junior developer who favors Python and says she's truly fascinated with it. Parakh is also a Google Summer of Code mentor with the Anita Borg Organization.
"Besides that, I'm a geek. I like new ideas and pushing the envelope of the possible uses for computing," Parakh said. "However, technology isn't just about building a nifty new widget. I like being on the cutting edge of the what is going to be (the) next hurdle."
Linux.com asked her for her thoughts on the program and The Linux Foundation event she chose to attend. She named a long list of benefits that she reaped afterwards, including landing an internship at Avi Networks whom she met at the conference, winning a hackathon, and being awarded with further training and research support. She also said she's sharing what she learned through her work mentoring young girls.
Here's what else she said.
Linux.com: Why did you apply for a scholarship?
Khushbu Parakh: I applied because I wanted the opportunity to network with developers who had the same interests but a variety of experiences in computer science and related fields. From this community, I can learn more about their areas of study as well as the problems they encounter in their research and within their professional development. In addition to expanding my technical knowledge through networking and workshops, The Linux Foundation offers the opportunity to meet women in computing through lunches during the conferences. Further, with graduation soon approaching, I was looking for a variety of options open to my current skill set. I also wanted to find a career path that fits my personal goals of creating an environment that fosters and encourages young females to pursue all science, with an emphasis on computing.
Linux. com: Which event did you attend and why?
Parakh: I attended ApacheCon: Big Data Seville 2016. I was looking forward to doing my research on macro connections so the conference gave me nice exposure and a chance to meet the mentors. I ended up spending more time using tools from Kaggle, a Big Data repository.
I have also applied to MesosCon Europe 2017 where I not only want to learn more but also to contribute to open source. I want to have a hands-on session on technology and get to know the ways that it can help me.
Linux.com: How did you benefit from attending? What did you gain from attending the event?
Parakh: Four great things happened to me after attending the conference:
I am shortlisted to pursue my research in Big Data (Macro connections) by my research professor at the University of Zurich.

I became part of chapter of Women in Big Data and was awarded training in LFS252 OpenStack Administration Fundamentals.

I and my team were the winners in a hackathon. We contributed to DC/OS Mesos dashboard by adding new features.

I got my internship at Avi Networks whom I met at the conference.
Linux.com: Will you be sharing what you learned at these events? If so, how?
Parakh: I participate in Science Immersions, local meetups, and sessions in a program designed to expose students from economically disadvantaged backgrounds to different types of STEM. There I am a role model to young girls, talking to them about my research and other aspects of being a female in STEM. My technical expertise is currently in cloud computing. I am working on load balancing using OpenStack and Google Cloud Platform (GCP) monitoring the performances using the functional automation testing.
Particularly, the young girls learn about different perspectives of STEM in an entertaining and educational manner that instills excitement and love for STEM. Learning these skills at the conference helped me to be a mentor in Google Summer of Code which encourages students all over the world to contribute to FOSS. I felt immensely happy to see that I can bring change, at least in the life of some people who want to do something to better the world.
LinuxCon + ContainerCon + CloudOpen China | June 19-20, 2017
Apply for a diversity scholarship >>
MesosCon Asia | June 20 – 22, 2017
Apply for a diversity scholarship >>
Open Source Summit North America 2017
Apply for a diversity scholarship >>
MesosCon North America | September 13 – 15, 2017
Apply for a diversity scholarship >>
Node.js Interactive North America
Apply for a diversity scholarship >>
Embedded Linux Conference | October 23 – 25, 2017
Apply for a diversity scholarship >>
Open Source Summit Europe | October 23 – 25, 2017
Apply for a diversity scholarship >>
APIStrat | October 31 – November 2, 2017