The Linux Foundation offers many resources for developers, users, and administrators of Linux systems, including its Linux Certification Program. This program is designed to give you a way to differentiate yourself in a job market that's hungry for your skills.
To illustrate how well these certifications prepare you for the real world, this series features some of those who have recently passed the certification exams. These testimonials should help you decide if either the Linux Foundation Certified System Administrator (LFCS) or the Linux Foundation Certified Engineer (LFCE) certification is right for you. In this installment, we talk with LFCS Lorenzo Paglia.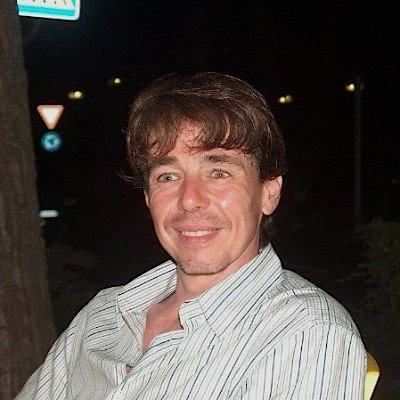 How did you become interested in Linux and open source?
I started to get involved with open source when I first began to set up a web server for a personal website.
What Linux Foundation course did you achieve certification in? Why did you select that particular course?
I first attended "Introduction to Linux" on edX, then I attended "Essentials of System Administration" with LFCS Exam Registration. I selected that course because I'm kind of beginner in Linux system administration: I started to manage services on Linux servers when I get involved in a new job two years ago.
What are your career goals? How do you see Linux Foundation certification helping you achieve those goals and benefiting your career?
Linux Foundation is kind of a landmark for Linux: Getting a certification from The Linux Foundation is far more impressive than tens of rows in your personal CV. I plan to master Linux server and services, making open source the major focus of my technical skills.
What other hobbies or projects are you involved in? Do you participate in any open source projects at this time?
No.
Do you plan to take future Linux Foundation courses? If so, which ones?
I plan, maybe in two years, to go through the Linux Foundation Certified Engineer (LFCE) exam. I'd like to attend "Advanced Linux System Administration and Networking," but right now I can't afford the cost by myself and I need to be supported by my employer.
In what ways do you think the certification will help you as a systems administrator in today's market?
Today's market demands skills, and certification is an outstanding means to bolster those skills. In particular, Linux Foundation certification is a "hands on" test. There is no multiple choice.
To be clear, I had to master new skills other than those I usually use in day-to-day work to pass the exam.
What Linux distribution do you prefer and why?
In our production environment, we use RHEL and CentOS: stable and reliable platforms. For personal use and desktop I chose Ubuntu, because it offers a graphical environment that is fast to set up and widely supported. Next, I'm planning to try Arch Linux.
Are you currently working as a Linux systems administrator? If so, what role does Linux play?
Currently, I work as system administrator. In particular, I manage Linux server and services (i.e., webservers, mailservers).
Where do you see the Linux job market growing the most in the coming years?
Linux is a really big deal and will become more and more popular among private users and small business.
What advice would you give those considering certification for their preparation?
Push yourself as far as you can to obtain the LFCS and LFCE but don't lower the quality of study. Try not to waste too much time during your test…be efficient. I had trouble during my first certification attempt and lost almost an hour!
Read more:
Linux Foundation Certified System Administrator: William Brawner
Linux Foundation Certified Engineer: Ansil Hameed
Linux Foundation Certified System Administrator: Adedayo Samuel
Linux Foundation Certified System Administrator: Dashamir Hoxha
Linux Foundation Certified System Administrator: Chris van Horn
Linux Foundation Certified System Administrator: Joshua Tang
Linux Foundation Certified System Administrator: George Doumas
Linux Foundation Certified System Administrator: Jorge Tudela Gonzalez de Riancho
Linux Foundation Certified Engineer: Francisco Tsao
Linux Foundation Certified System Administrator: Gabriel Canepa
Linux Foundation Certified Engineer: Michael Zamot
Linux Foundation Certified System Administrator: Ariel Jolo
Linux Foundation Certified System Administrator: Nam Pho
Linux Foundation Certified System Administrator: Steve Sharpe