The Linux Foundation offers many resources for developers, users, and administrators of Linux systems. One of the most important offerings is its Linux Certification Program, which is designed to give you a way to differentiate yourself in a job market that's hungry for your skills.
How well does the certification prepare you for the real world? To illustrate that, the Linux Foundation will be spotlighting some of those who have recently passed the certification examinations. These testimonials should serve to help you decide if either the Linux Foundation Certified System Administrator or the Linux Foundation Certified Engineer certification is right for you. In this installment, we talk with Muneeb Kalathil.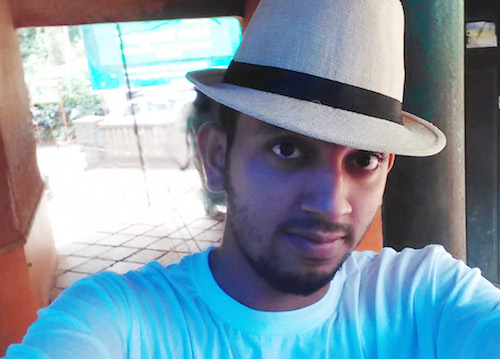 How did you become interested in Linux and open source?
I started using Linux when I was in school. But at that point, I was limited to Installation and running a few commands. I really started learning and growing my interest in Linux while I was working on my degree in Computer Applications. My first distribution was Red Hat CentOS. I spent many hours learning Linux and enjoyed it.
What Linux Foundation course did you achieve certification in? Why did you select that particular course?
I attended Introduction to Linux on edX and Essentials of System Administration, which comes with the LFCS Exam Registration. Thanks Linux Foundation for the course.
The Introduction to Linux course is perfect for anyone who is just starting out with Linux. Essentials of System Administration is an Intermediate course, which helps with the LFCS Exam and most system administration tasks. My work experience also helped me in achieving LFCS.
What are your career goals? How do you see Linux Foundation certification helping you achieve those goals and benefiting your career?
I love IT. I really love to learn and work with various technologies: servers, networks, DevOps, virtualization, clouds, etc. I think LFCS is my first step. This is my first Linux certification. It is from The Linux Foundation — a name that says everything. I am sure it will help me a lot in my future career.
What other hobbies or projects are you involved in? Do you participate in any open source projects at this time?
I love to learn new things as well as implement the experience I've gained. I do some personal projects, mainly scripting for automation. I would love to participate in some open source projects (I'm just not sure how great my programming skills are. 😀 )
Do you plan to take future Linux Foundation courses? If so, which ones?
I am planning to take the LFCE exam. I would also love to take courses on OpenStack, KVM, and SDN. Cost is the major setback for me at present. 🙁
In what ways do you think the certification will help you as a systems administrator in today's market?
I always love certification. It is some sort of proof, that we know something. LFCS is provided by The Linux Foundation and it offers such great value. Since LFCS is a practical exam, it allows us to do the tasks, not just select answers. This adds more value to the certification.
What Linux distribution do you prefer and why?
In our company, we use Ubuntu/Fedora/OpenSUSE for various services. For desktop, I always prefer Ubuntu. Servers for small to medium organizations, also Ubuntu. Why? Ubuntu is easy to install and configure. For larger organizations, I prefer Red Hat/CentOS/OpenSUSE. Why? server hardware support.
Are you currently working as a Linux systems administrator? If so, what role does Linux play?
I am working as a Network Engineer. I manage Linux servers, firewalls, network monitoring, system, and other services (where we only uses open source solutions).
Where do you see the Linux job market growing the most in the coming years?
Linux and open source are the future. There is no doubt about it. Linux has already got a larger share in servers. Cloud, DevOps, IoT skills are going to be the real job market in the future.
What advice would you give those considering certification for their preparation?
The first thing is time management. You need to complete the tasks within two hours. Some of my personal suggestions are:
Finish first the tasks you know well

Don't try to configure interface using tmux or screen

Check man pages (but don't check for every command)

Time … Time…

Learn every small thing

Everything is important in the exam and more than that, it will help in your work

Go through all the exam objectives
Learn well and practice… practice… Best of Luck 🙂
Read more:
Linux Foundation Certified System Administrator: Theary Sorn
Linux Foundation Certified Engineer: Ronni Jensen
Linux Foundation Certified System Administrator: Elyasin Shaladi
Linux Foundation Certified System Administrator: Lorenzo Paglia
Linux Foundation Certified System Administrator: William Brawner
Linux Foundation Certified Engineer: Ansil Hameed
Linux Foundation Certified System Administrator: Adedayo Samuel
Linux Foundation Certified System Administrator: Dashamir Hoxha
Linux Foundation Certified System Administrator: Chris van Horn
Linux Foundation Certified System Administrator: Joshua Tang
Linux Foundation Certified System Administrator: George Doumas
Linux Foundation Certified System Administrator: Jorge Tudela Gonzalez de Riancho