The Linux Foundation offers many resources for developers, users, and administrators of Linux systems. One of the most important offerings is its Linux Certification Program, which is designed to give you a way to differentiate yourself in a job market that's hungry for your skills.
How well does the certification prepare you for the real world? To illustrate that, the Linux Foundation is featuring some of those who have recently passed the certification exams. These testimonials should help you decide if either the Linux Foundation Certified System Administrator or the Linux Foundation Certified Engineer certification is right for you. In this latest installment of the series, we talk with Theary Sorn.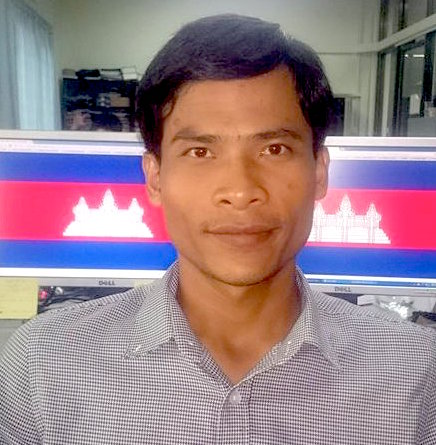 How did you become interested in Linux and open source?
I grew up with the Windows platform and I saw that we had to pay a license fee to be able to use it, which is something I didn't want. Then I saw that Linux is the open source system that can be used for free, and we can pretty much do anything we want and more than can be done with Windows.
I've used many open source tools and technologies and I loved the way they work. I am a true fan of Linux and open source.
What Linux Foundation course did you achieve certification in? Why did you select that particular course?
Currently, I am a Linux Foundation Certified System Administrator. I chose the LFCS because I have been working as a SysAdmin for a long time, and I decided it was time to get certified in order to show my skill.
One more reason is that I live in Phnom Penh, Cambodia, and the easy choice is Linux Foundation because they offer an online exam.
What are your career goals? How do you see Linux Foundation certification helping you achieve those goals and benefiting your career?
I want to be a system engineer, working with modern technologies such as OpenStack, Docker, SDN, NFV, Ansible, etc. I want these technologies to be used in my country (Cambodia). I hope European companies will soon be able to start their businesses with those technologies in Cambodia.
How do I personally benefit? Because of the certification, my resume/profile is now more interesting to everyone/company. Thankfully, I was able to achieve this quickly and in the right way.
What other hobbies or projects are you involved in? Do you participate in any open source projects at this time?
My manager and I plan to move our old system to a new platform. We currently are using CentOS version 5, and we plan to upgrade all systems to CentOS version 7 very soon.
Here is our plan:
Old standalone LDAP server — move to Samba_v4 multiple domain controller

Old standalone Samba file server version 3 — move to Samba_v4 with clustering tools

Old standalone Apache web server — move to new version with clustering tools

Old standalone dhcp — move to new dhcp failover

Move current Xen hypervisor to KVM
Do you plan to take future Linux Foundation courses? If so, which ones?
Now that I am LFCS certified, I feel the confidence to start other certifications from the Linux Foundation (such as the LFCE and OpenStack).
In what ways do you think the certification will help you as a systems administrator in today's market?
In today's market, we need the true skillsets that a certification is capable of showing. Companies are looking an outstanding person to add to their business and Linux Foundation certification is a "hands on test" not "multiple choice test"… which goes a long way toward proving to the business that the employee in question knows what they are doing. This candidate will surely get the first priority when hiring.
What Linux distribution do you prefer and why?
I love Red Hat and CentOS. The enterprise companies (telecoms, banks, etc.) use it…so it's good enough for me.
Are you currently working as a Linux systems administrator? If so, what role does Linux play?
Yes, my primary role is System Engineer.
Where do you see the Linux job market growing the most in the coming years?
Not even the future. I can happily say the time is now. Linux is huge and continues to grow more and more popular. Companies and technologies are all migrating to Linux. This can easily translate to major Linux job growth (in every sector: cloud, automation, resource scaling, system engineer, system administrator, security).
What advice would you give those considering certification for their preparation?
Take the online course from Linux Foundation (such as LFS101 or LFS201) or classes from LinuxAcademy.

Read the "Domains and Competencies" and do as much hands-on practice as you can.

Know very well how to use man pages and help options.
Read more:
Linux Foundation Certified Engineer: Ronni Jensen
Linux Foundation Certified System Administrator: Elyasin Shaladi
Linux Foundation Certified System Administrator: Lorenzo Paglia
Linux Foundation Certified System Administrator: William Brawner
Linux Foundation Certified Engineer: Ansil Hameed
Linux Foundation Certified System Administrator: Adedayo Samuel
Linux Foundation Certified System Administrator: Dashamir Hoxha
Linux Foundation Certified System Administrator: Chris van Horn
Linux Foundation Certified System Administrator: Joshua Tang
Linux Foundation Certified System Administrator: George Doumas
Linux Foundation Certified System Administrator: Jorge Tudela Gonzalez de Riancho