The Linux Foundation offers many resources for developers, users, and administrators of Linux systems. One of the most important offerings is its Linux Certification Program, which is designed to give you a way to differentiate yourself in a job market that's hungry for your skills.
How well does the certification prepare you for the real world? To illustrate that, the Linux Foundation will be spotlighting some of those who have recently passed the certification examinations. These testimonials should serve to help you decide if either the Linux Foundation Certified System Administrator (LFCS) or the Linux Foundation Certified Engineer (LFCE) certification is right for you. In this installment of our series, we hear from newly certified Pratik Tolia.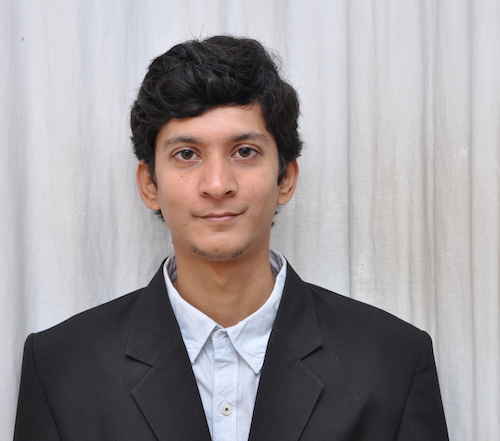 How did you become interested in Linux and open source?
Pratik Tolia: I became interested in Linux in 2008. I did a course on Red Hat 5.0 as I was interested in the growing area of Security and Virtualization back then. Very quickly, I realized that Linux is the right choice for my growth in the industry. And, my happiness knew no bounds when I received my first job offer from a Research and Development government organization based on my Linux skills.
What Linux Foundation course did you achieve certification in? Why did you select that particular course?
Tolia: I did the LFCS and the LFCE certification. Apart from Linux Server Administration, my job required me to travel places and teach Linux at universities. I had to be certified and recognized to be a Linux instructor. The benefit of online examination the Linux Foundation provides had interested me more than merely getting the certifications.
What are your career goals? How do you see Linux Foundation certification helping you achieve those goals and benefiting your career?
Tolia: I plan to start my own Linux training institute. I am working on becoming a Linux Foundation Authorized Instructor (LFAI). These certifications are the first step to achieve my goals.
What other hobbies or projects are you involved in? Do you participate in any open source projects at this time?
Tolia: I would like to be involved in contributing to the Linux developer community. However, my current skillset only enables me to work as a Server Administrator.
Do you plan to take future Linux Foundation courses? If so, which ones?
Tolia: I am interested in taking the Essentials of OpenStack Administration course and certification.
In what ways do you think the certification will help you as a systems administrator in today's market?
Tolia: Internationally recognized certifications are a must for a system administrator. As newer versions of Linux emerge, one has to constantly upgrade their Linux knowledge. What else could be more effective than being trained from the very founders of Linux?
What Linux distribution do you prefer and why?
Tolia: My choice of Linux Distribution is the CentOS. I have worked with Ubuntu and CentOS servers. However, I find managing and administering CentOS a lot easier.
Are you currently working as a Linux systems administrator? If so, what role does Linux play?
Tolia: I am currently working as a Linux System Administrator. Ninety percent of the company websites are hosted on Linux servers. Linux provides the security and ease of administration. We are using VMWare ESX for our virtualization needs, and soon we will be working toward migrating to an open source platform that adapts well to cloud computing.
Where do you see the Linux job market growing the most in the coming years?
Tolia: Linux jobs are here to stay. More and more organizations are moving towards Linux servers. System administrators, security administrators, cloud administrators, web developers — Linux has an extensive job market.
What advice would you give those considering certification for their preparation?
Tolia: Train, train, and train. A well-experienced system administrator can be stumped by the LFCS and LFCE examinations.
If you have found employment in the IT industry, do you feel like your certification was crucial or beneficial?
Tolia: The certification is beneficial as it works as an add-on. More and more organizations are asking for certified Linux engineers.
Learn more about Linux through the free "Introduction to Linux" course from The Linux Foundation and edX.
Read more:
Linux Foundation Certified Engineer: Gbenga "Christopher" Adigun
Linux Foundation Certified Engineer: Karthikeyan Ramaswamy
Linux Foundation Certified System Administrator: Muneeb Kalathil
Linux Foundation Certified System Administrator: Theary Sorn
Linux Foundation Certified Engineer: Ronni Jensen
Linux Foundation Certified System Administrator: Elyasin Shaladi
Linux Foundation Certified System Administrator: Lorenzo Paglia
Linux Foundation Certified System Administrator: William Brawner
Linux Foundation Certified Engineer: Ansil Hameed
Linux Foundation Certified System Administrator: Adedayo Samuel